The most typical cause of a burst pipe is the extreme cold weather during winter. When water freezes, it expands with absurd force which can cause your pipes to weaken and burst under the pressure. The outcome of a burst pipe can vary from a small trickle to a sudden outpouring of water which can be daunting experience as a homeowner.
As with most unexpected emergencies, it is easy for panic to cloud our thinking, so we have written ten easy things that anyone can (and should do) in the event of a burst pipe in your property to help slow the impact and damaged caused by a burst pipe.
Turn off the water
Before you do anything else, find the water stop valve and turn of the water to limit the damage caused by the burst pipe. It is a clever idea to familiarise yourself with where your stop valve is and how to turn it off, so you are not only prepared in the event of a burst pipe or other plumbing emergency, but you'll benefit from maximum damage limitation too.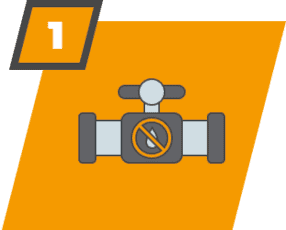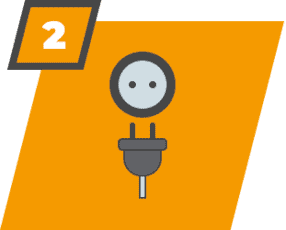 Turn off the electricity
It is also a good idea to turn off your electricity supply too until you know exactly where the leak is coming from and the extent of the problem. Water and electricity are a deadly combination, so it isn't worth running the risk of harming anyone in the property.
Open the taps
Once you have turned off the mains water supply, open the taps to relieve any remaining water pressure and drain as much water from the pipework as possible. This will ensure the leak stops quickly.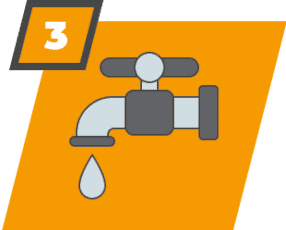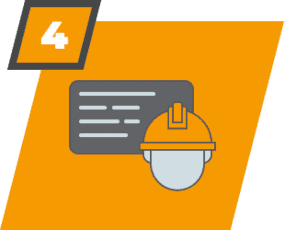 Call an approved plumber
Once your emergency has been curbed, we recommend enlisting the help of a professional plumbing company to repair the broken pipe. If you feel confident to do so, there are several things you can do that will help reduce the impact of a broken pipe while waiting for your plumber to come at your property.
Take pictures
Take photographs of the leak (if it is visible) as well as the damage caused so you can provide these to your insurers if necessary.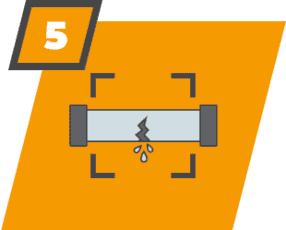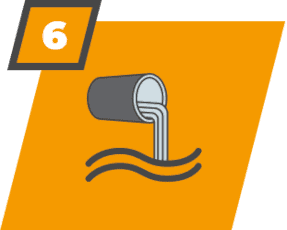 Start disposing of the water
Grab a mop and bucket and start to get rid of the water before it starts to soak into everything in the house and cause even more damage. A quick clean up at the stage will also reduce the chances of mould formation.
Turn on the central heating
Warm up your property and dry the affected area quicker by turning the central heating system on. Leave the taps open while you're heating up your property. As ice in the pipes melt, the flow will increase.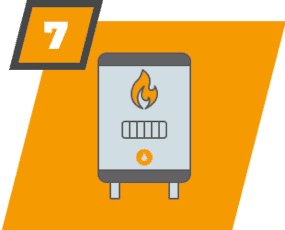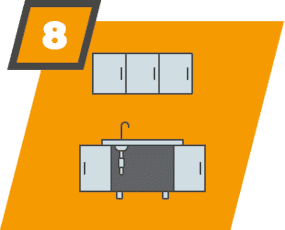 Open your loft hatch and kitchen/bathroom cabinet doors
If you have exposed pipes inside kitchen and bathroom cupboards, leave the doors open to help warm air to circulate around pipes under sinks. Open your loft hatch too to allow warm air to reach exposed pipes in your loft.
Clean the damage
If there is water damage, deal with it quickly to prevent any kind of mould growth. To clean water damage, soak up as much water as possible and then clean and disinfect walls, floors, and furniture. That said, if you have any valuable items that need cleaning, it would be wise to hire a professional to do so.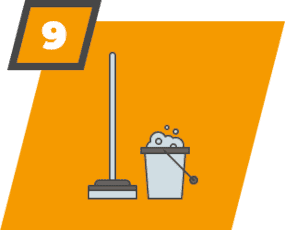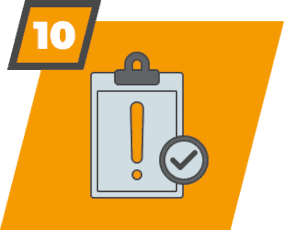 Take preventative measures
Work on insulating your pipes and turning off the water supplies to external taps and pipework during winter.  Plus, if you are planning to go on holiday during wintry weather (or go away for an extensive period), consider draining the water from your system completely before you go. You may also want to leave your heating on low while you are away to keep the air inside warm and help stop internal pipes from freezing.