Boiler Specialists

in Putney
If you are looking for expert boiler engineers in Putney who provide comprehensive heating services at competitive prices, Maintracts should be your number one choice. With unrivalled expertise and a straightforward service, you can be sure your boiler will be running smoothly once our job is done. With over 40 years of experience in Putney working with all types of boilers, trust us next time your heating system requires attention.
We have built our reputation in Putney for quality boiler installation, boiler repairs, and boiler servicing, with both local residents and businesses in Putney highly recommending us for the excellent jobs we've completed. We have worked along Upper Richmond Road, Felsham Road and beyond – why not trust us to get to work on your central heating?
Our team are fully trained and take all necessary safety precautions in every home or commercial premises we work within Putney, so you can have complete confidence that our approach will be no different for your job. We are Gas Safe registered heating engineers, allowing us to carry out checks for carbon monoxide leaks or any other gas-related dangers that may put the occupants of your Putney property at risk. We never cut corners when it comes to the safety of our customers, so you can be sure you are in safe hands with our Maintracts experts.
No call centres – call 020 868 22244 to speak directly to one of our experienced heating engineers about boiler repairs in London.
Or, if you prefer, send us a message and we'll get back to you within 1 hour.
Expert boiler repair
in Putney
Our boiler repair services in Putney can ensure your system maintains optimum health for years to come and can give you peace of mind that the root causes of any issues have been addressed. With the experience throughout our team and the industry knowledge we've developed since 1974, there is no boiler or heating system in Putney that we are unfamiliar with. Whether you have a gas boiler, system boiler, or combi boiler, our engineers will know the best approach to rectify the problem. From Wimbledon to Clapham, our boiler services cover the Putney area and beyond so you can be sure we will have a boiler engineer that can attend your property.
You can expect us to follow the same approach for you as we do for all our Putney customers when it comes to boiler repairs. As soon as you get in contact with us, you will be able to speak to a member of the team who will gather more information from you to help us get to the bottom of the issue. We will then pair you with an heating engineer in Putney who has extensive experience working on your type of system, so that they can carry out repairs effectively and as quickly as possible. We're keen to avoid disruption within your Putney home. Once the works are complete, we will follow up with you to ensure our boiler repairs have been successful and you have not encountered any further problems – customer satisfaction is a priority for us.
Our heating engineers never come unprepared for a job; we carry numerous parts in our van that are effective at fixing common boiler issues. This could avoid us making multiple trips to your Putney property and have your boiler back up and running before you know it.
As part of our commitment to providing our Putney customers with the best possible service, we are committed to carrying out boiler repairs at reasonable prices. Once you have requested a quote, we will not add any call out charges or require a contract, so there is no additional cost or commitment for you to worry about. The boiler repair services we can carry out include:
Fault finding
Breakdowns
Replacement parts
Thermostatic valves
Smart controls
Radiators
Magnetic filters and corrosion inhibitors
Immersion heaters
Emergency Boiler Repair
in Putney
If you find yourself suddenly without any heating or hot water in Putney, we understand that you will want this resolved as quickly as possible. Our heating engineers in Putney are on hand 24 hours a day, 7 days a week, so no matter when you suffer a boiler breakdown you can be sure you will reach a member of our team. Contact us and we'll arrange to carry out repairs as soon as possible. We will send one of our experts to your Putney property to get to work, armed with the tools and common parts they need to fix problems as quickly as possible. As we are based near the Putney area, you won't have to wait long before an heating engineer arrives and your heating is back running once again. We also don't include a call out charge, so you won't have to pay over the odds for the quality emergency boiler repair service we provide in Putney.
No call centres – call 020 868 22244 to speak directly to one of our experienced heating engineers about boiler repairs in London.
Or, if you prefer, send us a message and we'll get back to you within 1 hour.
Boiler Installation in Putney
As well as high quality repairs, our Maintracts team can carry out boiler installations and boiler replacements within your Putney property. If your current heating system is slow to heat your home and is operating inefficiently, your best option may be to replace it with a modern boiler that is more effective at heating your home and hot water on demand. This investment can reduce your energy bills and reduce the risk of a boiler breakdown when you least expect it. If you think it may be time to upgrade the boiler in your Putney home, there are many things to consider.
Depending on the size and number of occupants in your Putney property, you may find a new boiler will be more effective at heating rooms on demand or supplying enough hot water for everyone's requirements. Some traditional boilers and central heating systems come with sizeable water tanks which would be suitable for larger homes with multiple showers in use at the same time. Meanwhile, a combi boiler would be more suited to smaller homes where water can be heated on demand to be used when needed. Also, depending on your plans for your home, your hot water and heating needs may change. If you are considering an extension or loft conversion, you may want to consider a boiler that will be suitable for your future plans and choose a control option that will allow you to only heat certain rooms at a time.
We are a reputable boiler installer in Putney, having operated in the area as well as nearby Tooting and the wider South West London area. We've served local Putney residents since 1974. Because of the expertise we possess, we can offer our advice to you when choosing the appropriate boiler for your Putney home, assessing which heating systems may be more suitable and fit your requirements. We can also take care of the Boiler installation process, removing your old system and fitting the new one as quickly as possible so that it is up and running in no time. Our team are approved installers for both Worcester Bosch and Vaillant boilers and have considerable knowledge of all other major boiler manufacturers. There is no heating system too complex for us to install – trust us to carry out a complete installation. We repair boilers in Putney from all major manufacturers
Boiler Servicing in Putney
Our complete boiler services in Putney don't just cover boiler installations and boiler repairs. In order to keep your boiler at optimum health, we provide expert boiler servicing. Having worked on various types of boilers for over 40 years, we are the right team to deliver a comprehensive boiler service, carrying out all the necessary checks and ensuring there are no developing issues that may affect your boiler's performance. A general rule recommended by manufacturers is that you have your boiler serviced every 12 months, and here at Maintracts we agree that this is an appropriate length of time between visits from a qualified engineer. This approach can be beneficial to your system for multiple reasons…
As your boiler gets older, its efficiency gradually reduces so that more energy is wasted when it heats your home and water. An heating engineer can ensure your boiler maintains optimum performance, checking up on all the key parts and carrying out small adjustments to ensure less wasted energy. You could see this have a positive impact on your household bills.
Your boiler is crucial to keeping your home and family warm, especially during the cold winter months. If you don't check your boiler on a yearly basis, potential faults could build up and eventually develop into something more serious, causing a complete boiler breakdown. A service can allow an heating engineer to catch these faults before they get any worse, carrying out repairs and ensuring your boiler continues to run correctly.
If you have a gas boiler in your Putney home, an annual service is essential for safety purposes. Our engineers are Gas Safe registered, meaning they are trained to carry out all necessary checks on your system. This includes checking for any carbon monoxide leaks, or any other safety hazards to you and the occupants of your property.
If you purchased your boiler in the last few years, it may still fall within your warranty period. Many manufacturers include numerous terms and conditions within their guarantee, one of which could be that you must book an annual service for the guarantee to remain valid. In order to avoid this risk, you may want to check the terms and arrange a service.
Our Putney boiler specialists have carried out servicing to a high standard from Wandsworth to Richmond, so you can rely on us next time your boiler needs a service.
No call centres – call 020 868 22244 to speak directly to one of our experienced heating engineers about boiler repairs in London.
Or, if you prefer, send us a message and we'll get back to you within 1 hour.
Manufacturer approved boiler specialists in Putney
With over 40 years of experience as a reputable boiler installer in Putney, we have become familiar with all major manufacturers, including Ideal, Baxi, Viessmann and Glow Worm. Our expertise allows us to carry out comprehensive boiler servicing, boiler repairs, and boiler installations for all types of boilers in Putney. We are also recognised as registered installer for both Vaillant and Worcester Bosch boilers, so you can be sure we are the right team to work on your heating system, regardless of your property's requirements. If you are deciding on a new boiler for your home, or your current one requires some attention, give Maintracts a call on 020 8131 1866.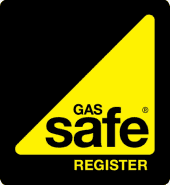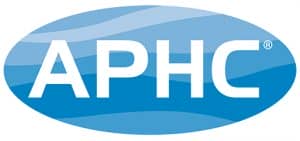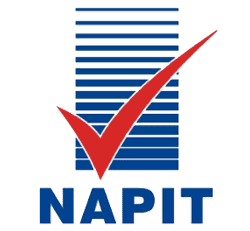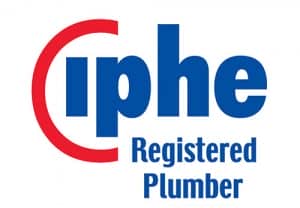 Our team of expert heating engineers are recognised by multiple organisations as fully trained to work on your boiler in Putney. The list of accreditations we hold includes our position on the Gas Safe register (no. 112729) as well as our membership of the APHC. We are also recognised by the CIPHE, so you can be sure you are receiving a high standard of service from a fully-qualified team.
To find out more about our boiler services in Putney, or to speak to Maintracts regarding your central heating system, get in contact today,
Give us a call on 020 8131 1866 or email info@maintracts.co.uk  to get started. You can also fill out our online form to receive a fast response.
Recommended Boiler Services in Putney
Having operated in Putney and throughout London for over 40 years, residents and businesses have trusted Maintracts for their boiler installations, repairs, and servicing. We encourage all our customers to leave feedback so that we can continue to provide a high level of service.
We pride ourselves in the service we deliver to every customer, so take a look at some of our latest reviews to see what you can expect when we are working within your Putney property.
Frequently Asked Boiler Questions in Putney
Can a plumber install a boiler?
Only qualified and Gas Safe registered heating engineers can undertake work installing gas boilers. A plumber can work on other parts of the heating system such as radiators, pipework etc.
What paperwork should I get with a new boiler?
You will receive a Building Regulations Compliance Certificate to confirm that the installation has been carried out by a competent person and the local authority have been notified. You will also receive the documents provided by the boiler manufacturer, including manufacturer's warranty information, and the Benchmark Checklist which shows the installation has been commissioned correctly.
Is Maintracts Gas Safe registered?
Yes, all the Maintracts heating engineers are Gas Safe registered.
Do you service gas boilers?
Yes, we do service gas boilers. Our experienced team of boiler engineers are all Gas Safe registered. Please call 020 8682 2244 to speak directly to an experienced plumber.
Do you service combi boilers?
Yes, we service combi boilers. Please call 020 8682 2244 to speak directly to an experienced plumber.
No call centres – call 020 868 22244 to speak directly to one of our experienced heating engineers about boiler repairs in London.
Or, if you prefer, send us a message and we'll get back to you within 1 hour.
Why choose Maintracts

as your boiler experts in Putney?
Experienced
Since 1974, we have worked on a wide range of boilers from all manufacturers, so you can be sure our team have the necessary knowledge to carry out any repairs or servicing to your Putney home's boiler and central heating system.
Responsive
We are committed to providing you with a fast response to your enquiry. This is why you will never encounter automated responses to your enquiry – you will be able to speak to an expert straight away to decide the best course of action.
Organised
Our specialist software allows us to get you booked in at a suitable time with a heating engineer who is knowledgeable on your specific system, providing you with the most effective repair or service.
Professional
Here at Maintracts, ensuring your boiler is running smoothly is our number one priority, but it is essential that our team uphold our standards of professionalism when working within your property. You can expect our engineers to be polite and presentable throughout.
Consistent
You will receive regular updates as we work on your boiler, keeping you informed on our progress through a direct point of contact. You can raise any questions with them, and they will be easy to reach whenever you need.
Contact


Maintracts Services
Ltd
Call 020 868 22244 for expert boiler installation, repairs, or servicing in Putney. Talk directly to a Gas Safe registered heating engineer to find out how we can meet all your boiler requirements. We have the skills to work on boilers of all types, within properties of all sizes.