Call 020 868 22244 to speak directly to an experienced professional. Delivering customer excellence since 1974.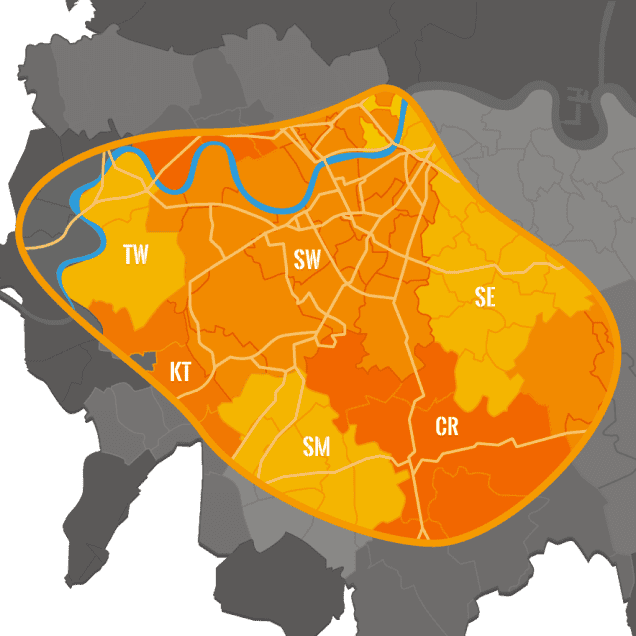 Domestic appliances

in London
If you have a domestic appliance or fixture that needs to be installed, our team of approved plumbers can provide any assistance that you require. We've worked in London properties of all types and sizes, carrying out a wide range of professional domestic appliance installations and repairs to the highest possible standard. Drawing on our industry experience, we understand how to avoid common issues, saving you time and money and keeping any disruption within your property to a minimum.
How can our domestic appliance services help customers in London?
Install
As highly experienced, approved plumbers, we can install any domestic appliances professionally, efficiently, and to a high standard. Working with a professional takes the hassle out of the installation process and ensures that everything proceeds as smoothly as possible, saving you time and money. We've worked in properties of all sizes and will be able to carry out a quality installation, no matter what challenges are present.
Repair
We provide a rapid response to any plumbing issues, making sure that you receive professional assistance at the earliest possible opportunity. Our team has hands-on experience with a wide range of plumbing issues and will be able efficiently and effectively repair your domestic appliance, managing the situation and preventing unnecessary disruption within your property. We handle everything from minor leaks and blockages through to component failure and full breakdowns.
What makes Maintracts the right choice for domestic appliances in London?
Rapid response time
Speak directly to an approved plumber and eliminate delays in response to your domestic appliance issue or installation enquiry. As experienced professionals, we can provide expert assistance right away, minimising any downtime without a working appliance.
In-depth knowledge
Established in 1974, we have an extensive plumbing installation and repair experience. Our team can plumb in any domestic appliances efficiently and with minimal disruption, providing a convenient, high-quality service. Working with a professional plumber will save you time, money, and hassle.
Careful preparation
We take the hassle out of domestic appliance installation and repairs. Our plumbers maintain some common parts in their van so that they have everything they need to quickly address issues. Where specialised repairs are required, we source parts from our established network of local suppliers.
Excellent value
Our professional plumbing services don't require a call out charge or an ongoing contract, allowing you to take advantage of our skills on a flexible, one-off basis. No matter what assistance you require with your domestic appliance, we provide help at an affordable price.
No call centres – call 020 868 22244 to speak directly to one of our experienced plumbers about the domestic appliance services we offer in London.
Or, if you prefer, send us a message and we'll get back to you within 1 hour.
Professional plumbing installations
in London
Our plumbing installation services are available within our London coverage area, allowing customers to take full advantage of our expertise. From boilers and domestic appliances through to specialist products such as Saniflo macerators, we can provide any plumbing support that you require.
Contact


Maintracts Services
Ltd
Call 020 868 22244 to find out how our experienced team can help. We complete all residential and commercial plumbing, heating, electrical, and drainage jobs efficiently, professionally, and to the highest possible standard.