Call 020 868 22244 to speak directly to an experienced professional. Delivering customer excellence since 1974.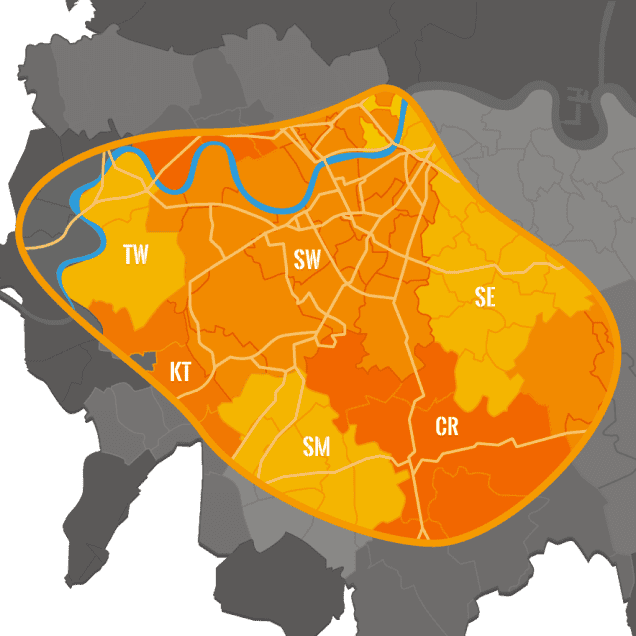 Gledhill PulsaCoils

in London
We've worked in the plumbing and heating industry since 1974 and have extensive hands-on experience working on Gledhill PulsaCoil systems in London properties. Our plumbers have been approved by the APHC, demonstrating that all their work is completed professionally, in line with the latest building regulations, and to a high standard. This means that we have the skills, knowledge, and expertise to help with all your PulsaCoil issues and installation enquiries, providing an efficient and effective response that takes any hassle out of the process. Our specialist Gledhill PulsaCoil services are available without a call out charge or ongoing contract.
What is a Gledhill PulsaCoil?
A Gledhill PulsaCoil is a vented unit that provides high performance hot water on demand. Electric immersion heaters are used to heat an internal tank of water, efficiently storing this energy so that it can be used when needed. When hot water is required, mains pressure cold water is passed through the unit and is rapidly heated using the energy stored within the PulsaCoil's water tank. This results in a reliable supply of mains pressure hot water within the property.
What are the advantages of a Gledhill PulsaCoil?
Versatile
These compact systems can be installed within a wide range of properties, making them a popular choice for landlords.
Convenient
A PulsaCoil's ability to provide convenient hot water on demand eliminates the need to worry about supply delays or limitations.
Safe
As everything is kept at atmospheric pressure, there are no pressure concerns with a PulsaCoil. This makes them an extremely safe source of hot water.
Reliable
With no gas supply or vent pipes needed, these systems have reduced ongoing maintenance requirements, making them an excellent low maintenance option.
No call centres – call 020 868 22244 to speak directly to one of our experienced plumbers about the Gledhill PulsaCoil services we offer in London.
Or, if you prefer, send us a message and we'll get back to you within 1 hour.
How can our Gledhill PulsaCoil services help customers in London?
Install
We have extensive PulsaCoil installation experience, giving us a thorough understanding of common issues that can occur and how to avoid them. We've worked in properties of all sizes within our London coverage area and will be able to complete your installation professionally, efficiently, and with minimal disruption. Our approved plumbers take the hassle out of PulsaCoil installation.
Repair
We provide a rapid response to any PulsaCoil issues so that you can take advantage of our expertise with minimal disruption. As experienced professionals, we've encountered a wide range of PulsaCoil issues and will be able to quickly identify and address the cause of the issue. Our plumbers can handle any leaks, blockages, or breakdowns, carrying out repair work to the highest possible standard.
Professional plumbing installations
in London
We provide convenient and efficient plumbing installation services in London, covering a wide range of specialist plumbing products. Our expert team has the plumbing skills, knowledge, and expertise that you require.
Contact


Maintracts Services
Ltd
Call 020 868 22244 to find out how our experienced team can help. We complete all residential and commercial plumbing, heating, electrical, and drainage jobs efficiently, professionally, and to the highest possible standard.