Plumbers in Wandsworth
Our expert team of plumbers in Wandsworth are well prepared to deal with any issues with the water systems in your home. We have operated in South West London for over 40 years, and residents in Wandsworth have repeatedly chosen us for any problems they have encountered with their plumbing. We have visited residents on Alma Road as well as businesses on Old York Road, arriving at short notice should they have an emergency such as a leaking pipe or loss of water pressure. We are available 24 hours a day, 7 days a week and by calling 020 868 22244 you can be connected to an expert plumber straight away. We are particularly knowledgeable on the Wandsworth Area and its water supply, which is provided by Thames Water, so arrive prepared to deal with common water problems at Wandsworth properties.
Local plumbers
in Wandsworth
As a London-based firm, our team has an excellent working knowledge of the city's infrastructure and property types. We are able to draw on this expertise to recommend or install plumbing for your needs. In addition we offer any necessary repairs both inside and outside your home so that you never have to worry about it again!
Our plumbing team is always ready to help you. We offer a 24/7 emergency call out service and are staffed with qualified professionals who understand how important it can be for your home or business get back in order – FAST!
Internal and external taps
Toilets and bidets
Showers, baths, and wet rooms
Sinks
Radiators
Washing machines and dishwashers
Blockages
Burst pipes
Leaks
Overflows
Pumps
Radiators
Water pressure
Valves and stopcocks
Immersion heaters and water tanks
Replacement pipework
Thermostats
Recommended plumbers in
Wandsworth
Over the years, we have gained extensive hands-on experience with a wide range of plumbing issues in the Wandsworth area. Whether it's small, big, simple or complex we will use our skills and knowledge in order to give you an effective solution that is right for your property and within budget!
We are the plumbing company in your area that can get you up and running as soon as possible. Our phones lines are answered by experienced plumbers so we're always available to give you advice right away when it comes to leaky pipes, clogged drains, or any other issues with water systems.
Our team of registered plumbers have over four decades' worth of experience in installing quality fixtures across Wandsworth – from residential homes to commercial spaces. Whether new constructions or simply replacing old ones, we know how important every detail is and will be sure that you are satisfied with our work!
Our commitment to customer service is one of our top priorities. Not only are we dedicated to satisfying our customers and getting the job done right, but we also carry all of your most replacement parts in our vans and can usually come out to your on short notice.
Repairs and general maintenance
Emergency plumbing
Water pressure
Installations
Shower repairs
Shower pump repairs and installations
Gas safe registered plumbers in
Wandsworth
A gas safety certificate not only ensures that the fittings in your home are safe, but it also saves you money on energy bills. Inspections must be carried out by a qualified engineer from Gas Safe registered company to validate its date and authenticity of inspection.
We know exactly what to look for when carrying out your gas safety inspection. We'll be able to make sure that you have all the information necessary in order to keep safe and stay up-to-date on any changes or developments with regards to safety legislation, so get in touch today!
Why choose Maintracts for your plumbing needs
We understand that plumbing problems are one of the most frustrating things to experience, and we're ready to help. Our team has extensive hands-on experience in all areas of home plumbing repairs including those involving toilets, showers and wet rooms. If you've got any type of plumbing problems then don't hesitate to call – our experts will be happy provide expert advice either over the phone or get booked in for an onsite quotation.
We provide a quick response that prevents plumbing issues such as leaks and blockages causing more damage to your property. Our phone lines are answered by approved plumbers so you can speak directly with one of our professionals, who will be able to help you manage the situation until we arrive on-site.
We're here to take care of all your plumbing needs whether you're renovating your bathroom or kitchen or simply need some general maintenance work.
A Wandsworth-based firm, our team is ready to provide the latest and most effective solutions for any type of plumbing that your home might need! Our experts are available 24/7 so that no matter what time it may be we can keep your household running smoothly.
Get your quote
for plumbing
No call centres – call 020 868 22244 to speak directly to an experienced professional about our plumbing services.
Emergency Plumbers

In Wandsworth
Plumbing Emergencies are not something to take lightly when they occur. If ignored for too long, they can perhaps turn into a disaster for your household, and sometimes, they can also put in danger, the life of your loved ones when left unattended. Thus, to avoid small problems turning into unrepairable catastrophes with great cost, Maintracts has put together a team of credited plumbing experts that know their way into a plumbing problem or emergency.
By offering continuous maintenance and also by being at your service when you most need them, we have established a 100 % satisfaction rate among all our clients, everywhere in Wandsworth.
All you need to do is give us a call and we will be right at your door in the most critical times.
Quality Emergency Plumbing Service
In Wandsworth
Plumbing isn't about temporary fixes and nor cheap materials that will only worsen the situation more. Here at Maintracts, we believe that premium products, quality performance, and professionalism are the way to go when talking about plumbing issues that arise unexpectedly. That is what you should expect when you get in contact with us!
All members of our team of experts have been trained to offer only the best service to all residents around Wandsworth, UK. Besides, we know no other way than being reliable, problem-solving and at the same time ensuring top quality service with affordable rates for everyone.
Certainly, we are the only friends that you need in times when plumbing problems seem to have become unbearable. So don't hesitate to contact us now!
Talk to one of our
Wandsworth plumbers
There's no plumbing problem above our capability. So contact our Wandsworth expert plumbers via our hotline – 020 868 22244, and we would come to your rescue instantly.
Also, you can drop us a message by filling the below with your information and the plumbing problem that requires fixing. Surely, you'll get a response from one of our experienced plumbers within 1hour.
24/7 Call Out Plumbing Repairs and Maintenance In
Wandsworth
Quality service doesn't stop at office hours, on working days. For this reason, we at Maintracts Services Ltd offer an uninterrupted 24 hours a day, for 7 days a week, and 365 days of a year plumbing service. Thus, you can always count on us during the most unpredictable times, when a plumbing issue arises.
In addition to that, you can be sure we will be there for you to fix any pipe, faucet, toilet, or other plumbing-related problems. And if that is not enough to keep your mind at peace, we also offer step-by-step support through the phone on how to handle plumbing emergencies until one of our specialists knocks on your door.
What Makes MAINTRACTS The Right Choice For Emergency Plumbing Services In
Wandsworth

?

What makes Maintracts the right choice for Emergency Plumbing service is that we care. Yes, we care about plumbing and getting every house in Wandsworth, hassle-free from plumbing-related issues.
Quality Plumbing Services
In Wandsworth
For you and your family, it is really important to have a problem-free house to enjoy your time together as comfortable as it gets. That's why we prioritize your comfort and offer only excellent output from plenty of services to choose from.
Here is a list of the basic work that we offer:
Replacement pipework
Pumps
Burst pipes
Washing machines and dishwashers
Radiators
Internal and external taps
Overflows
Toilets and bidets
Showers, baths, and wet rooms
Sinks
Valves and stopcocks
Thermostats
Leaks
Immersion heaters and water tanks
Radiators
Washing machines and dishwashers
Blockages
Water pressure
All in all, we assure you that our team will provide the perfect solution for each issue they might have to tackle.
Wandsworth Plumbing Services
Airlocks
Ball valves
Bidets
Blocked Toilets, Sinks, Pipes & Drains
Burst Pipes
Floods
Gutters & Downpipes
Hot Cylinder Installations
Hot Water Problems
Immersion Heaters
Leaks
Overflows
Pipework Replacement
Plumbing Installations
Radiator & Valves
Repairs
Saniflo Installs
Showers & Pressure Adjustments
Stopcocks
Tap Repairs & Installation
Thermostat Problems
Toilet Repair & Installs
Unvented & Vented Cylinders
Water Heater Repairs & Install
Water Tank Installs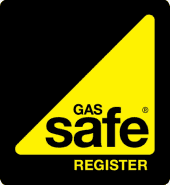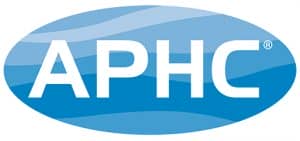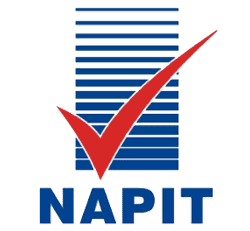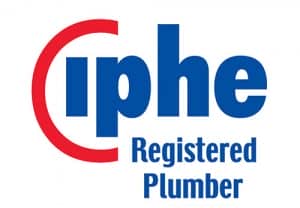 Frequently Asked Plumbing Questions
Will there be a call out charge?
We don't implement a call out charge – we won't start charging customers until we arrive at their property. However, there is a minimum charge of an hour's labour. After this initial hour, we charge in 30-minute increments.
Are you insured for plumbing services?
Yes, we hold £2 million public and employer's liability insurance. To ask us about the coverage of these policies, please call 020 8682 2244 to speak to a member of our team.
Do you offer a guarantee on your plumbing services?
We provide a 12-month parts and labour guarantee on all new installations. The full details of this guarantee will be provided by your plumber once you choose to go ahead with our services.
How long until I receive a written quote?
We typically provide a full written quote within 24 hours of a site visit, though this can vary depending on the complexity of the job in question. Your plumber or heating engineer will keep you informed if additional time is needed.
Can a plumber install a shower?
Yes, plumbers can install showers. All our plumbers are certified to install electric showers too.
How do you get a plumber in an emergency?
Please call 020 8682 2244 to speak directly to an experienced plumber.
Wandsworth's water supply
As with the rest of London's water supply, Thames Water takes care of water services in Wandsworth.
Having worked on Wandsworth homes and commercial premises since 1974, Maintracts have helped to ensure that residents and businesses water supplies have been rarely disrupted.
We have carried out repairs, maintenance, water pressure fixes and water appliance installations for over 40 years.
With our knowledge of London infrastructure and the water supply issues that can frequently affect properties in the Wandsworth area, we can draw on the expertise when coming up with solutions to water issues affecting your home.
Our Maintracts team possess unmatched plumbing and water expertise, so we are the easy choice when it comes to any plumbing issues for your Wandsworth home.
Contact


Maintracts Services
Ltd
Currently, Maintracts Services Ltd offers the best of the best plumbing service in Wandsworth. So don't hesitate to contact us now using our hotline 020 868 22244, and explain to us your plumbing problem let's help you resolve it.