Expert Plumbers

in Tooting
Plumbers in Tooting
Our team of expert plumbers in Tooting are there for you when you need us most. Whether its an emergency situation such as a burst pipe or a simple blockage preventing you from using your shower, our knowledgeable team have dealt with a wide range of plumbing problems and come well prepared for any possibility.
We cover all of the Tooting area and have previously been called upon by residents based in Southcroft Road near Tooting station, as well as Glenburnie Road towards Tooting Bec.
For any plumbing related enquiries, give our team a call on 020 868 22244 and we will provide our assistance to you.
Local plumbers
in Tooting
We're on call as a team of qualified plumbers, so we can care for any pipe burst or boiler malfunctions with fast response time – no matter what hour it may be. With many years in experience under their belts, our experts are able to faulty heating systems and appliances, all while installing boilers and fixing leaky pipes along the way.
Maintracts Services has been providing quality workmanship in and around the Tooting area since 1974 which means we've seen it all and can handle anything thrown at us. So, whether you're looking for an emergency service or just routine maintenance, give our team of qualified professionals a call today!
Internal and external taps
Toilets and bidets
Showers, baths, and wet rooms
Sinks
Radiators
Washing machines and dishwashers
Blockages
Burst pipes
Leaks
Overflows
Pumps
Radiators
Water pressure
Valves and stopcocks
Immersion heaters and water tanks
Replacement pipework
Thermostats
Highly recommended plumbers
Maintracts Services has been providing quality plumbing services to clients in and around the Tooting area for decades. Our work can be reflected in their recommendations, reviews on our Facebook page, or even through customer testimonials! We're available 24/7 so we're there when you need us most: day or night; weekday or weekend – no time is too late for our team of experts.
Over 40 years of experience
Maintracts Services is the plumbing expert of choice. We have been providing safe and efficient services to our customers since 1974, so you know that we can handle any situation with care and expertise! Alongside this, we also offer a range of bathroom or kitchen fixtures installation services – but what sets us apart from other companies is our focus on installing boiler systems too. Our experienced team are all gas safe registered engineers who ensure everything they install will be safely installed correctly first time around – getting your heating running quickly again has never been easier!
At Maintracts Services, we understand that every customer has different needs when it comes to their home maintenance or repair work which is why our team provides flexible service hours 7 days a week as well as 24/7 emergency repairs if needed. With our experienced staff at your disposal you can rest assured knowing that whatever problem may arise will get fixed quickly without causing too much disruption around your home.
We take pride in being able to provide high quality gas safe registered heating system installations and repairs to all our clients, with our expert heating engineers being available around the clock to assist you wherever possible.
Why choose Maintracts for your plumbing needs
At Maintracts Services, we've been in the plumbing industry since 1974. We know how to make sure your issue is resolved quickly with minimal disruption to your daily life, and we won't keep you waiting!
Our experienced phone operators can be there whenever you need. With our job management system that ensures everything runs smoothly and assigns each job to a team member who best suits the requirements, we're not just another company out there trying to fix an issue without knowing what they were doing or taking care of their own business as well. We've invested decades into getting hands-on experience fixing these problems so if any arise be confident about putting them on us because we'll never give up until it's fixed right
Additionally, our customer-focused approach means you'll always have a point of contact, and they'll be able to help in all aspects. Customer satisfaction is our number one priority – we believe that your happiness with the service is everything.
Get your quote
for plumbing
No call centres – call 020 868 22244 to speak directly to an experienced professional about our plumbing services.
Emergency plumbers

in Tooting
There are a lot of DIY projects that homeowners might take upon themselves to complete. Sometimes, trying to be your plumber without help from an expert plumbing service is risky. Because while you try to fix stuff, you might end up complicating the issue much more. Well, there's no wrong in giving a trial, but most plumbing issues today require a more professional way of handling. Thus, in such a scenario does a plumbing service like Maintracts Services Ltd come into the game. Yes, boasting more than 40 years of experience in the industry, you should be guaranteed the best emergency plumbing service results. And we do this at a budget-friendly cost. Plus, there's nothing beyond repair for our technicians, as they've got vast experience in providing top-notch plumbing service for residents in Tooting. All you've got to do is contact us, and our expert plumbers will come to your rescue anytime, any day. Like the saying goes; It is better to be safe than sorry!
Quality emergency plumbing services
in Tooting
If you reside in Tooting, you might have heard about lots of Emergency Plumbing Service from one or two neighbours. But have you ever heard of the number one emergency plumbing organization that offers a top-notch and unmatchable plumbing service? Perhaps, you haven't! For this reason, we are glad to introduce you to Tooting's best emergency plumbing service, and it's no other than Maintracts Services Ltd.
At Maintracts Services Ltd, we give you the best quality plumbing service leaving your home problem-free with the assurance that nothing similar will happen again. Besides, we've invested in training our expert technicians, using modern technology, and showing high professionalism every step of the way.
Once you contact us, the benefits that we offer start from phone assistance to dispatching a plumber right at your door, no matter when you might need one.
Talk to one of our
Tooting plumbers
For instant response and quick fixing, you can easily contact us via our hotline – 020 868 22244.
 However, if you're looking to book an appointment, you can drop your name, last name, mobile number, and email in the field below. Also, don't forget to explain the plumbing problem at stake in the Message section. Response time takes only 1 hour!
24/7 Call out plumbing repairs and maintenance in
Tooting
At Maintracts, time is irrelevant when it comes to being at your service. For this reason, we deliver an exceptional experience from start to finish within the timeline set from your side. You can contact us whenever you need a hand with installing a dishwasher or when emergencies arise, such as broken pipes, overflowing toilets, and other inconveniences that somehow always occur at the wrong time.
All-in-all, we'll never leave you alone in handling such inconveniences, no matter the time of day or night. Hence, reach out to us now, and we would get the job done for you ASAP!
What makes Maintracts the right choice for emergency plumbing services in
Tooting
Maintracts Services have been in the market since 1974, this alone should speak for itself. But we do not suffice with the experience we have earned through the years. We strive each day to better ourselves with each issue we encounter. With our problem-solving mindset, we have been able to help homeowners in Tooting solve all kinds of plumbing issues anytime, anywhere, and anyway.
Surely, we take really good care of your properties, and offer only fast, reliable, and professional assistance, making your home free from plumbing problems while helping you maintain a low-cost service. Besides, being a leader in the industry gives you a 100% guarantee that we'll manage every plumbing problem within a few hours by making it easier for our clients to continue their lives hassle-free.
Quality plumbing services
in Tooting
From the moment you reach out to us, you'll realize that you have made the right choice. Yes, this is because we will never take for granted any of our clients that need our help with as little as just a dripping faucet or as big as bursting pipes or gas leaks.
The services we offer are listed below:
Replacement pipework
Pumps
Burst pipes
Washing machines and dishwashers
Radiators
Internal and external taps
Overflows
Toilets and bidets
Showers, baths, and wet rooms
Sinks
Valves and stopcocks
Thermostats
Leaks
Immersion heaters and water tanks
Radiators
Washing machines and dishwashers
Blockages
Water pressure
What you should expect from us are only quality service, professionalism, and excellent value.
Do not hesitate to contact us all day, every day.
Tooting Plumbing Services
Airlocks
Ball valves
Bidets
Blocked Toilets, Sinks, Pipes & Drains
Burst Pipes
Floods
Gutters & Downpipes
Hot Cylinder Installations
Hot Water Problems
Immersion Heaters
Leaks
Overflows
Pipework Replacement
Plumbing Installations
Radiator & Valves
Repairs
Saniflo Installs
Showers & Pressure Adjustments
Stopcocks
Tap Repairs & Installation
Thermostat Problems
Toilet Repair & Installs
Unvented & Vented Cylinders
Water Heater Repairs & Install
Water Tank Installs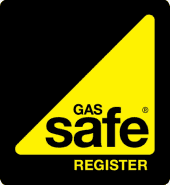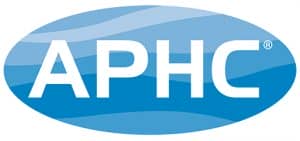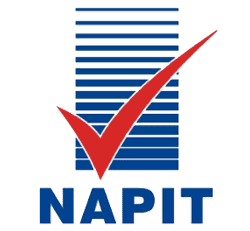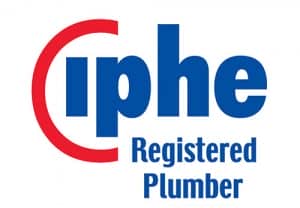 Frequently Asked Plumbing Questions
Will there be a call out charge?
We don't implement a call out charge – we won't start charging customers until we arrive at their property. However, there is a minimum charge of an hour's labour. After this initial hour, we charge in 30-minute increments.
Are you insured for plumbing services?
Yes, we hold £2 million public and employer's liability insurance. To ask us about the coverage of these policies, please call 020 8682 2244 to speak to a member of our team.
Do you offer a guarantee on your plumbing services?
We provide a 12-month parts and labour guarantee on all new installations. The full details of this guarantee will be provided by your plumber once you choose to go ahead with our services.
How long until I receive a written quote?
We typically provide a full written quote within 24 hours of a site visit, though this can vary depending on the complexity of the job in question. Your plumber or heating engineer will keep you informed if additional time is needed.
Can a plumber install a shower?
Yes, plumbers can install showers. All our plumbers are certified to install electric showers too.
How do you get a plumber in an emergency?
Please call 020 8682 2244 to speak directly to an experienced plumber.
Tooting's water supply
As with the rest of London's water supply, Thames Water takes care of water services in Tooting.
Having worked on Tooting homes and commercial premises since 1974, Maintracts have helped to ensure that residents and businesses water supplies have been rarely disrupted.
We have carried out repairs, maintenance, water pressure fixes and water appliance installations for over 40 years.
With our knowledge of London infrastructure and the water supply issues that can frequently affect properties in the Tooting area, we can draw on the expertise when coming up with solutions to water issues affecting your home.
Our Maintracts team possess unmatched plumbing and water expertise, so we are the easy choice when it comes to any plumbing issues for your Tooting home.
Contact


Maintracts Services
Ltd
Don't let this golden chance pass you by! Hence, contact Maintracts Services Ltd now using our hotline – 020 868 22244, and let our outstanding plumbers help you with the plumbing situation at stake.