Local Plumber

in Croydon
Here at Maintracts, we have operated as plumbers in Croydon for over 40 years. We have worked on both residential and commercial properties throughout South East London. Our years of experience with all types of plumbing services in Croydon, makes us the obvious choice next time you encounter a fault with your plumbing or pipework. Whether its water pressure issues, shower repairs, or just general maintenance, give us a call on 020 8131 1866 to get booked in with one of our expert plumbers in Croydon.
With our comprehensive expertise on all types of plumbing services, we are already trusted throughout Croydon for the high quality of our professional services. Residents have relied on us for quality pipe repairs or installations, and we have visited homes and business throughout Croydon, from Portland Road in Norwood to Brigstock Road in Thornton Heath. Customer satisfaction is always a priority for us, so you can be sure that we will uphold the same high standards on every job.
If you are looking for a service that you can rely on, you are able to contact us 24 hours a day, 7 days a week – we'll be there when you need a local plumber to get to your Croydon home. Our process is straightforward and once you have contacted us, we will use our software to get you booked in with an expert as soon as possible, making sure they arrive promptly to get to work. With this stress-free process, you can ensure any Croydon plumbing problems you may have will be resolved as quickly as possible by the Maintracts team.
24 Hour Emergency Plumber
in Croydon
Since 1974, our Maintracts plumbing experts have seen all sorts of plumbing emergencies and fixed these for Croydon residents as quickly as possible. If you encounter a serious problem with your pipes or water pressure which requires urgent attention, we are on hand 24 hours a day, 7 days a week at short notice to get to your Croydon property and carry out the necessary repairs. Once you contact us on 020 8131 1866, an expert will be able to provide you with all the advice you need to manage the problem until they arrive.
Preparation is important when it comes to plumbing emergencies, which is why our team always come well equipped for any job. There are a number of parts which we carry in our vans at all times. This means that if you have a leak or some other common plumbing issue at your Croydon property, we may already have the necessary equipment to fix it straight away.
Providing a quality service as emergency plumbers to our Croydon customers is not our only priority. We also want to provide a service that is fair and reasonably priced. We will never charge unreasonable fees when you call and arrange for us to attend your Croydon property. We understand that in your time of need, you will be desperate for a plumber in Croydon to fix your leaking pipes or repair your shower, but we will make sure that you never need to pay over the odds for the service you require. Our team will come to sort out the problem and any quote we provide will be highly competitive. On top of this there is no call out charge for you to pay. You will also have no obligation to commit to an ongoing contract or continue using us.
Our wide-ranging emergency plumbing services in Croydon have you covered during any eventuality. We understand how much disruption a plumbing breakdown can cause to your Croydon home. Since 1974 we have experienced all types of emergencies, and this is why we are prepared for any issue you may have. There is no plumbing job beyond our expertise. Our services cover:
Internal and external taps
Toilets and bidets
Showers, baths, and wet rooms
Sinks
Radiators
Washing machines and dishwashers
Blockages
Burst pipes
Leaks
Overflows
Pumps
Radiators
Water pressure
Valves and stopcocks
Immersion heaters and water tanks
Replacement pipework
Thermostats
No call centres – call 020 868 22244 to speak directly to one of our experienced heating engineers about boiler repairs in London.
Or, if you prefer, send us a message and we'll get back to you within 1 hour.
Expert plumbing services in
Croydon
Having been established in 1974, we have built our expertise and reputation for quality plumbing services in Croydon from the ground up, making us well qualified for any type of problem you may encounter with your plumbing, pipework, or appliances. Allow us to take the stress out of the process; we make it easy for you to reach our experts plumbers as soon as you require our services. You can call 020 8131 1866, at which point you will be able to speak to a plumbing expert who can provide their expertise. There is no hassle when it comes to arranging a time for us to arrive at your Croydon home or commercial property – as soon as a plumber is available, we will get you booked in with them. We operate 24/7 which means there is no inconvenient time for you to call our plumbing experts.
Our plumbing services in Croydon follow a simple process that allows you to get you booked in with us as soon as possible. Once you have called or left an enquiry through our contact form, we will get all the details of your plumbing enquiry so that we know what to expect when we arrive at your property. We provide you with a quick quote so that you are aware of the cost of the job. A plumber will then arrive promptly at your Croydon site to get to work at a convenient time for you, so that we cause minimal disruption to you and the occupants of your Croydon property. Once our work is done, we will follow up to ensure you are happy with the work we have done and can carry out any further work if needed.
We want to ensure you have had a positive experience with us at Maintracts. So, regardless of which of our plumbing services you require, we encourage you to provide us with feedback on the quality of our work. Take a look at what our comprehensive plumbing services in Croydon cover.
Plumbing Repairs & General Maintenance
Water Pressure
Plumbing Installations
Shower Repairs
Shower pump repairs and Installations
Croydon Plumbing Services
Airlocks
Ball valves
Bidets
Blocked Toilets, Sinks, Pipes & Drains
Burst Pipes
Floods
Gutters & Downpipes
Hot Cylinder Installations
Hot Water Problems
Immersion Heaters
Leaks
Overflows
Pipework Replacement
Plumbing Installations
Radiator & Valves
Repairs
Saniflo Installs
Showers & Pressure Adjustments
Stopcocks
Tap Repairs & Installation
Thermostat Problems
Toilet Repair & Installs
Unvented & Vented Cylinders
Water Heater Repairs & Install
Water Tank Installs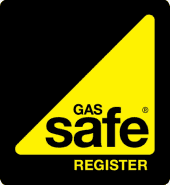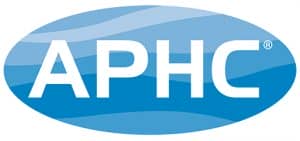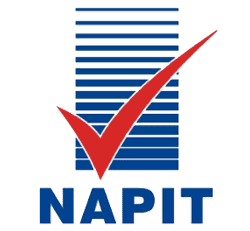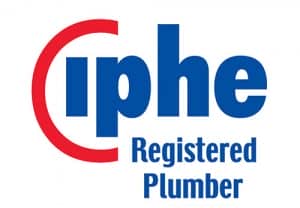 Our plumbing accreditations
With over 40 years of experience offering our plumbing expertise to Croydon residents, our team have become recognised by multiple organisations. We are APHC, NAPIT, and CIPHE registered. This means that we are fully certified for various plumbing services such as installation and repairs and can be trusted to work safely on your premises.
Recommended Plumber in Croydon
Having worked as local plumbers in Croydon within a wide range of domestic and commercial properties, there are no plumbing jobs that we can't take on. Our experienced team have dealt with all types of plumbing issues, so as soon as you encounter a burst pipe or water pressure failure you can be sure we will get to you as quickly as possible to fix the problem.
Since 1974, we have worked throughout Croydon and the wider London area, and over this time residents have come to expect a consistently high standard from our team. Our experts fix the problem as soon as possible so that the plumbing within your home or business is back to normal.
As a result, we have grown our positive reputation throughout Croydon, and this is reflected in our online reviews on Google, Trustpilot and Checkatrade .
If you would like to find out more about our comprehensive plumbing services and how we could be of assistance to you in Croydon, get in contact with Maintracts today.
Give us a call on 020 8131 1866, email info@maintracts.co.uk or fill out our contact form and you will receive a fast response within 60 minutes!
Frequently Asked Plumbing Questions in Croydon
Will there be a call out charge?
We don't implement a call out charge – we won't start charging customers until we arrive at their property. However, there is a minimum charge of an hour's labour. After this initial hour, we charge in 30-minute increments.
Are you insured for plumbing services?
Yes, we hold £2 million public and employer's liability insurance. To ask us about the coverage of these policies, please call 020 8682 2244 to speak to a member of our team.
Do you offer a guarantee on your plumbing services?
We provide a 12-month parts and labour guarantee on all new installations. The full details of this guarantee will be provided by your plumber once you choose to go ahead with our services.
How long until I receive a written quote?
We typically provide a full written quote within 24 hours of a site visit, though this can vary depending on the complexity of the job in question. Your plumber or heating engineer will keep you informed if additional time is needed.
Can a plumber install a shower?
Yes, plumbers can install showers. All our plumbers are certified to install electric showers too.
How do you get a plumber in an emergency?
Please call 020 8682 2244 to speak directly to an experienced plumber.
Croydon's water supply
In Croydon, as well as the rest of London, your water supply and services are provided by Thames Water.
Maintracts have operated throughout Croydon and the wider area since 1974, ensuring both residential properties and commercial premises have been able to address any issues with their water supply.
We have carried out plumbing repairs and maintenance of all kinds for over 40 years. Our team has rectified any water pressure issues, leaks, issues with installations, and carried out bathroom repairs.
With our extensive experience, we have built up knowledge of Croydon infrastructure and water supply networks, expertise we can apply when working on plumbing and water solutions for your property.
Trust our team at Maintracts when you require plumbing services for your Croydon property. With unrivalled knowledge, you can rely on us for high quality maintenance and repairs.
Why choose

Maintracts for your plumbing needs in Croydon?
Many of our existing Croydon customers have relied on us because of the approach we bring to every job, which helps us maintain our high standards. Our team of expert plumbers are:
Experienced
Having been in operation for 40 years, you won't find plumbers with more comprehensive knowledge than our team. This means that our plumbing repairs and maintenance will be quick and effective for your Croydon property.
Responsive
If you have a plumbing issue that requires immediate assistance, we can promptly respond and arrive at your Croydon home with the necessary tools and expertise to fix the problem as quickly as possible.
Organised
With the job management software utilised by our team, as soon as you get in contact with us we will book you in at the earliest possible time. A qualified plumber with the necessary skills will then attend your Croydon property and get to work.
Professional
You can expect our team to conduct themselves in a professional manner when working on your premises. They will always arrive promptly, be well prepared for the job, and cause minimal disruption throughout the process.
Consistent
Once you have arranged for one of our plumbers to attend your home, we will provide you with a dedicated point of contact. This person will offer regular updates on the progress of our work and will be able to answer any questions you may have.
Contact


Maintracts Services
Ltd
Call 020 868 22244 to discuss the plumbing services we offer residents in Croydon. Our friendly, knowledgeable plumbers will be happy to help with any repairs, maintenance, or installation requests. No matter the size of your job, we have the skills you need.