Call 020 868 22244 to speak directly to an experienced professional. Delivering customer excellence since 1974.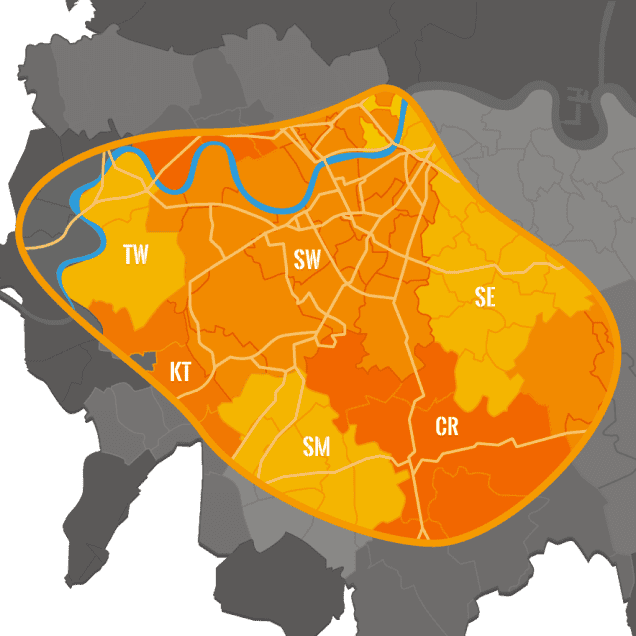 Gas safety certificates

in London
Our team of Gas Safe registered engineers can carry out inspections for gas safety certificates throughout our London coverage area, providing a professional opinion on the gas pipework and appliances within your property. Having been in the plumbing and heating industry since 1974, we're highly experienced and will use our extensive knowledge of different boiler types, manufacturers, and sizes to complete our work as efficiently as possible. We know exactly what we're looking for and this expertise will ensure that you receive the peace of mind that a gas safety certificate provides, without the inconvenience of lengthy inspection.
What is a gas safety certificate?
A gas safety certificate demonstrates that the gas pipework and appliances in your property are fully compliant with safety standards. In order to be valid, this document must be dated within the past year and the inspection must have been carried out by a Gas Safe registered engineer.
What are the advantages of a gas safety certificate?
There are a number of reasons to invest in a gas safety certificate for your London property. As an official document produced by a qualified heating professional, a gas safety certificate will help you to:
Make sure that your gas pipework and appliances are safe
Gas-related issues can be dangerous and, in the worst cases, deadly. Allowing a Gas Safe registered engineer to inspect the gas pipework and appliances within your property provides peace of mind that they are operating safely and as they should be.
Meet your legal obligations as a landlord
Landlords must have their properties inspected by a Gas Safe registered engineer on a yearly basis so that they can legally be rented out. Carrying out these inspections and providing a valid gas safety certificate is just one of the ways that we can help landlords.
Identify issues at an early opportunity
Gas safety inspections can form part of a successful, proactive approach to property maintenance, allowing you to catch issues before they develop into major problems. Regular maintenance will ensure that your heating system is working effectively, as assessed by a professional. We work on boilers from all major manufacturers
Full boiler health check
Consider arranging a boiler service alongside your gas safety certificate to save time and ensure that your boiler receives a thorough health check. Regular maintenance will ensure that the central heating system within your London property is working safely and efficiently, and can even help to prolong its lifespan.
No call centres – call 020 868 22244 to speak directly to one of our experienced Gas Safe registered engineers about gas safety certificates in London.
Or, if you prefer, send us a message and we'll get back to you within 1 hour.
Expert boiler services

in London
Our specialist boiler services provide the professional support that your heating and hot water systems require, covering everything from servicing through to repairs and replacement. Take advantage of our expertise and make sure that your boiler is operating safely and efficiently.
Contact


Maintracts Services
Ltd
Call 020 868 22244 to find out how our experienced team can help. We complete all residential and commercial plumbing, heating, electrical, and drainage jobs efficiently, professionally, and to the highest possible standard.