Plumbers in Dulwich
For a team of expert plumbers in Dulwich that you can trust to fix any problems at your property, we are the right place to come. Having been established in 1974, we have built up a team of plumbing specialists and have developed our reputation throughout the South London area. The knowledge we possess, and our efficient way of working is unmatched by any other plumber in Dulwich. We have worked at properties all over the area, from Park Hall Road to Kingswood Drive, with our customers returning to us for any of their plumbing requirements. With our knowledge of Dulwich's water supply and Thames Water, we come well equipped to resolve common problems that we encounter. Give us a call on 020 868 22244 to get booked in with us.
Local plumbers
in Dulwich
We are your local team of experienced and efficient plumbing professionals. We provide all the maintenance checks, from drain pipes to installations work at affordable prices with a guarantee that is second-to-none!
Our team are always on-call to get you back up and running as soon as possible in case of an emergency, just give us a call!
When it matters most, rest assured that you'll be in the hands of a qualified professional!
Internal and external taps
Toilets and bidets
Showers, baths, and wet rooms
Sinks
Radiators
Washing machines and dishwashers
Blockages
Burst pipes
Leaks
Overflows
Pumps
Radiators
Water pressure
Valves and stopcocks
Immersion heaters and water tanks
Replacement pipework
Thermostats
Recommended plumbers in
Dulwich
We're on the job 24/7, ready to tackle any plumbing situation that comes our way. We know how quickly a small problem can easily turn into an emergency and we want you to feel confident in the knowledge that there's no need for panic because we're only a call away!
Whether it's backed up toilets or clogged pipes – don't hesitate: just call us. Our team are here whenever you need us – and we'll get to you as fast as we can.
We take care of all sorts of plumbing jobs. It doesn't matter if you need us to install a new bathtub or hook up your washing machine, we have the skills and experience that it takes to get the job done quickly and effectively.
Your home is your safe haven. When it's not functioning properly, you need to be able to rely on the people who know how it works from top-to-bottom and can help keep everything under control. So no matter what time of day or night, when that emergency pops up we will have a solution waiting for you-and more importantly an explanation as well!
Repairs and general maintenance
Emergency plumbing
Water pressure
Installations
Shower repairs
Shower pump repairs and installations
Gas safe registered plumbers in
Dulwich
It's important to be able to protect your home from carbon monoxide leaks. It can sneak up on you and lead to serious health issues, but thankfully we're here with our team of experts who know how it all works.
The plumbing team at Maintracts Services has been around long enough to see it all, including gas leaks and frozen pipes. This is why emergency service requests are answered 24 hours a day 7 days per week with the utmost dedication from our team who will get you back on your feet as soon as possible.
Our plumbers have access to any tools they might need in an emergency situation because of their round-the-clock availability for clients' needs that may arise throughout every season.
If your plumbing and heating systems are not working well, you need to get in touch with us. We will be able to diagnose the problem with no fuss or bother, fix it if necessary, or upgrade for a better system that suits your needs!
We know that when something is wrong with an existing pipe system this can create all sorts of knock on problems around the home – which is why we have expert plumbers who are ready to get help right away.
Why choose Maintracts for your plumbing needs
We've been the go-to plumbing service in Dulwich for decades and you can always count on us to be here. With some of the areas best plumbers at our disposal – no matter what pops up next week or next year – there'll never be a plumbing situation that we can't handle!
We know water issues in your home can be frustrating so we will always prioritise answering your call. You'll get peace of mind knowing that if something goes wrong, our expert team will be there for you fast! And we won't charge extra if its outside office hours either.
We offer professional plumbing maintenance services that could help you save money on your energy bills. Our team of qualified plumbers can also provide handy tips to ensure a longer lifespan for all the systems in your house.
We're always happy when customers choose us over other plumbing companies because they know we have their best interest at heart; doing quick fixes only sets them up to pay more later or even leads to bigger problems down the road. We make sure every job is done right from start which means less time spent fixing it afterwards.
Get your quote
for plumbing
No call centres – call 020 868 22244 to speak directly to an experienced professional about our plumbing services.
Emergency plumbers

in Dulwich
Maintracts provides exceptional plumbing and heating facilities for Dulwich homes and companies, making us our customers' first pick. Feel safe in our capable hands, knowing that our engineers are available to assist you with your plumbing, heating, gas, and drainage needs at any time of day, 365 days a year. Our helpful staff will be delighted to address your needs over the phone, so please contact us to see if we can assist you. We take pride in responding quickly at all hours of the day and night, 365 days a year because we understand that plumbing emergencies can be stressful and occur at any time. Allow us to assist you when you need it the most. If you have a plumbing emergency at any time of day or night or have a large or small job, we are here to help.
Quality emergency plumbing services
in Dulwich
Our reputation is built on exceptional customer service, high-quality workmanship, and a constant search for the most innovative products from the world's leading manufacturers. Our business possesses a wealth of expertise, abilities, and experience in all plumbing and heating trade areas. Our primary goal is to provide a quality service that consistently achieves a high level of artistry. In addition, we have a dedicated Servicing & Maintenance department where our specialist engineers will provide support and out-of-hours emergency assistance to our customers in Dulwich. Each of our plumbers is professionally qualified and gas licenced, which demonstrates both commitment and professionalism. Expect nothing less than the best service every time.
Talk to one of our
Dulwich plumbers
Contact us today on 020 868 22244 for a dependable, certified plumbing and heating installation, repair, and operation. We have the expertise to provide effective and knowledgeable solutions to any problem you might have.
24/7 Call out plumbing repairs and maintenance in
Dulwich
Regular plumbing maintenance and repair is necessary for the proper operation of your home or company. Our maintenance services will help extend the life of your plumbing system and save you money on potential repairs. We have a range of plumbing facilities at Maintracts, including shower instals, wet room plumbing, and drain unblocking. Our team of dependable, polite, and knowledgeable plumbers has built a reputation for being customer-focused and effective. Contact us today to address your plumbing problems and learn how we can assist you. Our team of highly qualified emergency plumbers in Dulwich is ready to help, and we won't leave until your issues are resolved. You can depend on our capable staff to have the best solution. They ensure that your home is completely functioning by operating rapidly and efficiently. Our company is built on reputation, and we get a lot of repeat business from happy homeowners and business owners. In this respect, we make sure that you are pleased with the service we provide.
What makes Maintracts the right choice for emergency plumbing services in
Dulwich?
Maintracts are Dulwich's finest and most dependable 24hr local Gas Safe Registered Plumbers, covering all aspects of plumbing and heating. Maintracts takes pride in employing the most highly trained plumbers available. They are completely equipped with a wide range of tools and equipment to ensure that your job is done in a single visit. We also have a wide variety of facilities other than plumbing and specialise in heating and drainage. We recognise the added inconvenience of requiring repair in these areas. We hope to provide you with the most straightforward solutions possible. At Maintracts, we understand the needless stress and dissatisfaction that comes with the quest for a dependable and professional plumber. When looking for a plumber in Dulwich, you need a high-quality service on which you can rely, and we are delighted to offer such a service to any resident in need. We promise to treat each job with the same degree of care and efficiency to properly satisfy our customers in the Dulwich area, whether your problem is urgent, such as a burst pipe, or routine, such as drain cleaning.
Quality plumbing services
in Dulwich
Our specialist plumbers are also well educated and experienced in all safety laws and standards, so you can be confident that your services were carried out safely and with respect. We are aware of the risks associated with plumbing, heating, and drainage repairs. Your protection is one of our highest priorities. Regardless, the plumbing and drainage systems must be in good working order at all times. Our Dulwich plumbing experts will be with you every step of the way and perform machine tests to ensure everything is working correctly. Maintracts plumbers in Dulwich are always open, giving you complete peace of mind that any problems with your device can be resolved quickly and affordably. We make every effort to keep our prices as low as possible! Choose Maintracts as your go-to plumbers in Dulwich for all emergencies. All of your services will be performed by a single team member, a professionally trained plumbing specialist. When it comes to plumbing, we are a one-stop shop.
Dulwich Plumbing Services
Airlocks
Ball valves
Bidets
Blocked Toilets, Sinks, Pipes & Drains
Burst Pipes
Floods
Gutters & Downpipes
Hot Cylinder Installations
Hot Water Problems
Immersion Heaters
Leaks
Overflows
Pipework Replacement
Plumbing Installations
Radiator & Valves
Repairs
Saniflo Installs
Showers & Pressure Adjustments
Stopcocks
Tap Repairs & Installation
Thermostat Problems
Toilet Repair & Installs
Unvented & Vented Cylinders
Water Heater Repairs & Install
Water Tank Installs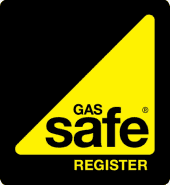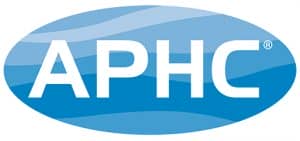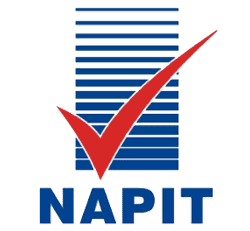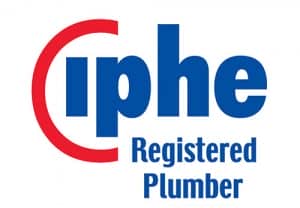 Frequently Asked Plumbing Questions
Will there be a call out charge?
We don't implement a call out charge – we won't start charging customers until we arrive at their property. However, there is a minimum charge of an hour's labour. After this initial hour, we charge in 30-minute increments.
Are you insured for plumbing services?
Yes, we hold £2 million public and employer's liability insurance. To ask us about the coverage of these policies, please call 020 8682 2244 to speak to a member of our team.
Do you offer a guarantee on your plumbing services?
We provide a 12-month parts and labour guarantee on all new installations. The full details of this guarantee will be provided by your plumber once you choose to go ahead with our services.
How long until I receive a written quote?
We typically provide a full written quote within 24 hours of a site visit, though this can vary depending on the complexity of the job in question. Your plumber or heating engineer will keep you informed if additional time is needed.
Can a plumber install a shower?
Yes, plumbers can install showers. All our plumbers are certified to install electric showers too.
How do you get a plumber in an emergency?
Please call 020 8682 2244 to speak directly to an experienced plumber.
Dulwich's water supply
As with the rest of London's water supply, Thames Water takes care of water services in Dulwich.
Having worked on Dulwich homes and commercial premises since 1974, Maintracts have helped to ensure that residents and businesses water supplies have been rarely disrupted.
We have carried out repairs, maintenance, water pressure fixes and water appliance installations for over 40 years.
With our knowledge of London infrastructure and the water supply issues that can frequently affect properties in the Dulwich area, we can draw on the expertise when coming up with solutions to water issues affecting your home.
Our Maintracts team possess unmatched plumbing and water expertise, so we are the easy choice when it comes to any plumbing issues for your Dulwich home.
Contact


Maintracts Services
Ltd