Call 020 868 22244 to speak directly to an experienced professional. Delivering customer excellence since 1974.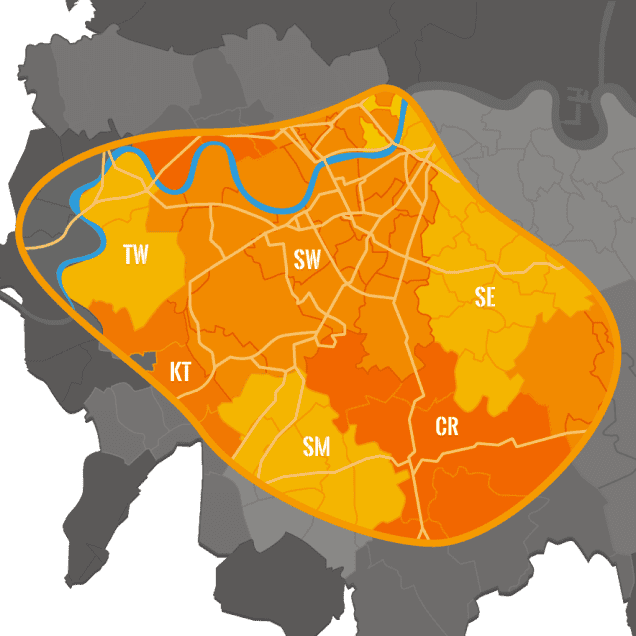 Boiler installation

in London
Our Gas Safe registered engineers have hands-on experience with boilers from every manufacturer and will be able to recommend and install a modern boiler that suits your heating requirements. We are approved installers for Worcester Bosch and Vaillant and our customers benefit from extended warranties when choosing one of their models. However, our recommendations are not restricted to these manufacturers and we will use our wide-ranging industry knowledge to source the boiler that is right for your property. Our team works with residential and commercial customers throughout our London coverage area, providing professional installation services for a competitive price. We install boilers from all major manufacturers
What are the advantages of having a new boiler installed?
Installing a new boiler can make a huge difference to your London property, particularly if your existing central heating and hot water systems are unreliable and require regular maintenance. Replacing your boiler can allow you to:
Meet your heating requirements
If you've made alterations to your property, such as adding an extension or loft conversion, or converting to an open plan layout, you may find that your heating requirements have changed. A new boiler installation can account for these developments and ensure that your heating system is the right fit for your property.
Benefit from increased efficiency
A modern boiler can heat your property more effectively, taking less time to reach your desired temperature and converting fuel into heat more efficiently. As a result, this can be a cost-effective option for those looking to reduce their energy costs.
Avoid the cost and hassle of repairs
Boilers often become increasing unreliable as they age, disrupting your property and incurring unwanted maintenance costs. In these circumstances, installing a modern replacement boiler can provide better value for money, particularly if replacement parts are difficult to source.
Take advantage of the latest technology
Developments such as smart controls ensure that modern boilers offer greater convenience than ever before. By adjusting your heating and hot water systems to suit your needs, you'll be able to control your energy costs and avoid paying for unnecessary heating.
No call centres – call 020 868 22244 to speak directly to one of our experienced heating engineers about boiler installation in London.
Or, if you prefer, send us a message and we'll get back to you within 1 hour.
Expert boiler services

for London customers
Our specialist boiler services will make sure that your heating and hot water systems are in top condition and are meeting your requirements. As experienced heating engineers, we'll provide the professional support that you and your property require.
Our expertise is available throughout our London coverage area. All our qualified plumbers, heating engineers, and electricians have extensive experience working with residential and commercial customers. This ensures that, no matter the size or nature of the job, you'll always receive the professional and affordable service you deserve.
Contact


Maintracts Services
Ltd
Call 020 868 22244 to find out how our experienced team can help. We complete all residential and commercial plumbing, heating, electrical, and drainage jobs efficiently, professionally, and to the highest possible standard.