Shower pump repairs and installations in London
Call 020 868 22244 to speak directly to an experienced professional. Delivering customer excellence since 1974.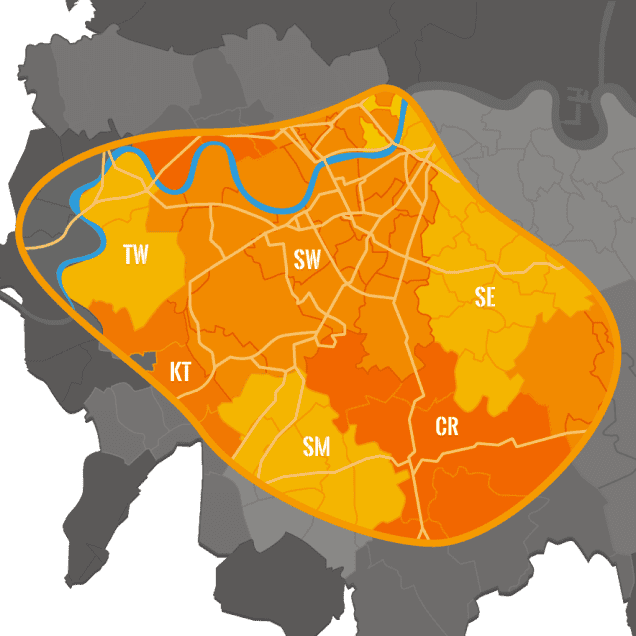 Shower pump repairs and installations in London
If your shower is not achieving the pressure you desire, our team of approved plumbers and water pressure professionals can boost its power and water flow by installing a pump to your system. As a London based firm, our team has an excellent working knowledge of the city's infrastructure, property types, and the common problems that can affect its water supplies. We are able to draw on this expertise to recommend and install the right shower pump for your property and requirements or carry out the necessary repairs to your existing pump.
Our informed shower pump installation and repair services provide customers with a cost-effective, non-disruptive solution to low water pressure.
How can our shower pump repairs and installations
benefit London customers?
No need to replace your existing shower
Shower pumps are designed to efficiently boost the hot and cold pressure of a gravity-fed system to achieve your desired shower pressure. They serve a wide range of shower types and shower heads which means you can keep your existing thermostatic mixer shower or electric shower and you do not need to replace the whole shower unit with a new power shower.
No need to take up space in your home
A shower pump can be installed in any area of your home that is in close proximity to the mains water supply. You can hide it away in your loft, airing cupboard or another suitable area to avoid unsightly bulk added to your shower or bathroom.
No need for a hot water supply
If you are considering installing a new shower in an area where you do not have a hot water supply, an electric shower may be the solution. Maybe you are undergoing a complete bathroom installation and are looking to invest in a new power shower with a shower pump? Whatever your installation requirements, our team will deliver.
No need to look elsewhere for support
Common problems associated with shower pumps include low pressure, hot and cold water fluctuations, or a delay with the pump coming on. If you are experiencing problems with your existing shower pump our professionally trained and fully qualified engineers will use their wealth of experience to identify and address shower pump issues quickly and efficiently.
No call centres – call 020 868 22244to speak directly to one of our experienced plumbers about shower repairs within our London coverage area.
Or, if you prefer, send us a message and we'll get back to you within 1 hour.
We are approved shower pump installers
One of the biggest problems that people tend to encounter regarding shower pumps is incorrect installation. At Maintracts, we use reputable and credible manufacturers for complete product peace of mind. We are approved shower pump installers for one of the biggest manufacturers in the industry – Stuart Turner. If you have poor water pressure or flow from your gravity-fed (vented) system, we highly recommend Stuart Turner pumps such as:
What makes Maintracts the right choice for shower pump repairs and installation
in London?
In-depth knowledge
We have been providing plumbing and heating services for customers in and around London since 1974. Our Gas Safe registered engineers are highly experienced and understand the importance of professional shower pump installation.
Rapid response time
We also provide a 24-hour emergency response service where our knowledgeable, friendly engineers are available to help with urgent plumbing issues, including shower pump repair and installations.
Quality plumbing services
in London
We provide a range of specialist plumbing services that ensure customers in London receive the support they require.
Contact


Maintracts Services
Ltd
Call 020 868 22244 to find out how our experienced team can help. We complete all residential and commercial plumbing, heating, electrical, and drainage jobs efficiently, professionally, and to the highest possible standard.