Plumbers in Earlsfield
If you require plumbers in Earsfield for a problem with the water at your home, you can trust our experienced team for any job. With over 40 years of experience in installation, repairs and general maintenance of plumbing appliances, our team can apply their knowledge and experience when working at your property. Since we were established in 1974, we have developed a reputation in Earlsfield and the wider area for our reliability and quality service. Residents and businesses based along Garratt Lane and Burntwood Lane have come to expect a comprehensive job from our expert plumbers, which is why we have become so highly recommended. With our local knowledge of the Earlsfield water supply and infrastructure which is managed by Thames Water, we are the right team for the job. Give us a call on 020 868 22244 to see how we can help you.
Local plumbers
in Earlsfield
Problem with your plumbing? Our expert plumbers have been working in the local area for many years and have seen every type of plumbing problem – we can fix anything from broken water pipes and leaky fixtures to clogged drains. We'll provide you with a detailed quote on any service before we start so you'll know exactly what will happen and how much it will cost as well!
You can rely on our knowledgeable team to make sure your plumbing issues are resolved. We're available 24/7 for emergencies and we have qualified professionals who understand how important it is that you get back to normal as soon as possible.
When there's an emergency plumbing situation at hand- whether it happens during working hours or not. Our experts know just what needs to be done with as little disruption as possible.
Internal and external taps
Toilets and bidets
Showers, baths, and wet rooms
Sinks
Radiators
Washing machines and dishwashers
Blockages
Burst pipes
Leaks
Overflows
Pumps
Radiators
Water pressure
Valves and stopcocks
Immersion heaters and water tanks
Replacement pipework
Thermostats
Recommended plumbers in
Earlsfield
We offer a team of highly skilled and knowledgeable plumbers that are able to service all your plumbing needs. Whether its installing the latest technology, carrying out repairs or providing quality advice on customising your home, we are happy to help you with any problem you might have!
We're able to tackle any size job, from a leaky faucet all the way up through repairs on major water line breaks or sewage problems. If you have an issue that needs fixing quickly – say for tomorrow morning? The first step is always a free quotation where we can diagnose what your problem might be and give you more information about our excellent customer service guarantee!
Our team of approved plumbers have over 40 years' experience with installing quality fixtures in both residential homes as well as commercial spaces across Earlsfield – wherever there may be need. Whether new construction or simply replacement due to wear & tear, they understand how important every detail is.
Our team is committed to customer satisfaction and always aims to deliver the best service possible. By keeping a variety of common parts in our vans, we can get most jobs done quickly without needing any specialised equipment or suppliers outside of town.
Repairs and general maintenance
Emergency plumbing
Water pressure
Installations
Shower repairs
Shower pump repairs and installations
Gas safe registered plumbers in
Earlsfield
We've been around for over forty years and have seen it all. We are Gas Safe registered engineers who can inspect your gas pipes to make sure they provide a safe environment in your home or work. Our extensive knowledge of different boiler types and understanding of how important it is to install them properly will ensure that we complete our inspection quickly and efficiently with no need for worry about safety issues.
We know exactly what we're looking for when inspecting gas pipework throughout Earlsfield.
Why choose Maintracts for your plumbing needs
We provide a convenient, high-quality repair service that can quickly identify and address wide range of common plumbing issues. Our team has extensive hands-on experience with the following:
Internal taps to external taps
Toilets and bidets
Showers, baths & wet rooms
Sinks / basins
Radiators
Washing machines/ dishwashers
Blockages
Burst pipes
Leaks
Overflows
Pumps
Valves
Thermostats
Immersion heaters
Water tanks
Replacement pipework
And much more!
We're always available to answer emergencies 24 hours a day, 7 days per week. Our telephone lines are answered by experienced plumbers that can you manage any situation until we arrive to solve the issue at hand.
When you need a plumber, don't settle for anything less than the best. We have years of experience and always get the job done right! When there's an emergency situation within your home or business property, we'll be ready to help in no time at all–no problem is too big or small for us!
Get your quote
for plumbing
No call centres – call 020 868 22244 to speak directly to an experienced professional about our plumbing services.
Emergency plumbers

in Earlsfield
Maintracts provides specialist plumbers in Earlsfield who perform general plumbing services, which include anything to do with water or drainage, such as taps and pipes, as well as central heating repairs. Sinks, sinks, toilets, and kitchens, as well as anything else you want us to repair in your home, are no problem for us. It doesn't matter whether it's a domestic or commercial issue; we can handle it! We'll take care of it. Call us, and we will dispatch an engineer to you as soon as possible, without any delays. We understand how inconvenient a general plumbing problem can be. We will solve it as quickly as possible for you. If necessary, we will instal cold and hot water tanks. We repair everything inside your home, including taps, showers, and baths, as well as installing garden pipes or garden taps. We will supply the parts needed for simple or complex repairs to any general plumbing problem you might have at your home, garden, or commercial property. We do it all, no matter how small or big, plain or complicated.
Quality emergency plumbing services
in Earlsfield
We believe in plugging holes rather than burning them in your pockets. There is no such thing as a plumbing emergency. When a plumbing emergency happens, you do not have time to formulate the next steps. The best bet is to employ a certified plumber who has the specialist skills and the necessary equipment to fix your plumbing issues quickly. Our plumbers are certified and experienced in the industry and can handle any emergency, installation, or repair work. We are known for providing plumbing facilities of the highest quality to ensure that your plumbing needs are fulfilled entirely and within your budget. Contact us if you need trustworthy and dependable emergency plumbers in Earlsfield. We are fully trained heating and plumbing engineers who can respond immediately to emergency calls at any time of day or night.
Talk to one of our
Earlsfield plumbers
Contact us right away if you have a plumbing or central heating problem today on 020 868 22244.
24/7 Call out plumbing repairs and maintenance in
Earlsfield
We have specialist engineers who can visit your home to diagnose the problem and make the required repairs if you have a burst pipe, flooding, drainage issues, or some other plumbing emergency. Unlike many other Earlsfield emergency plumbers, our high-quality emergency repairs service is available at any time, 24 hours a day, 365 days a year (including Christmas and New Year's Day). We have been running a profitable plumbing company for many years. We have dealt with almost any form of a plumbing emergency. There aren't many plumbing emergencies we can't handle. What distinguishes us is our wealth of expertise combined with a dedication to customer service that other Earlsfield emergency plumbers cannot match. When they need an emergency plumber, an increasing number of people depend on us.
What makes Maintracts the right choice for emergency plumbing services in
Earlsfield?
Plumbing issues should not be overlooked. We've discovered that even minor plumbing issues can quickly escalate into major ones if left unattended. Hence, no job is too small for us to handle. Our fees are entirely straightforward, so there are no surprises or shocks. You never know when you would need the services of an emergency plumber. So, keep our contact information handy. Suppose the worst happens and you need an emergency plumber. In that case, you can rely on us to have one of the most dependable, trustworthy, and reasonably priced emergency plumbers in Earlsfield. Most of us will go about our days without thinking twice about what our plumbing system is up to. Your plumbing will power your home or business behind the scenes. We often underestimate how much we depend on it.
Quality plumbing services
in Earlsfield
When a plumbing tragedy strikes, it can be very stressful. Plumbing emergencies may occur at any time, disturbing your daily routines or waking you up at inconvenient and unusual times. Most of us aren't plumbing specialists, and we're not sure what to do if our systems go down in the middle of the night. In these cases, fortunately, an emergency plumber will assist. A professional plumbing company can quickly resolve a problem from boiler breakdowns to water leakage while still providing an emergency 24-hour plumber call out service. But what about the dreaded call-out payments for an emergency service? Not to worry, we're here to assist the residents of Earlsfield. We understand how frightening and traumatic a plumbing disaster can be for you, your job, or your home. We can provide extensive plumbing and central heating repair and maintenance services ranging from regular inspections and boiler installation to emergency plumbing repairs and maintenance. Our working days range from the standard 9 to 5 to 24-hour emergency days. This means that we are available to assist in a difficult situation. Maintracts should be your first thought when it comes to your plumbing problems. Let us take care of you as we have done for many others.
Earlsfield Plumbing Services
Airlocks
Ball valves
Bidets
Blocked Toilets, Sinks, Pipes & Drains
Burst Pipes
Floods
Gutters & Downpipes
Hot Cylinder Installations
Hot Water Problems
Immersion Heaters
Leaks
Overflows
Pipework Replacement
Plumbing Installations
Radiator & Valves
Repairs
Saniflo Installs
Showers & Pressure Adjustments
Stopcocks
Tap Repairs & Installation
Thermostat Problems
Toilet Repair & Installs
Unvented & Vented Cylinders
Water Heater Repairs & Install
Water Tank Installs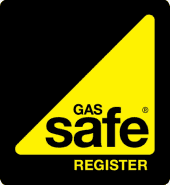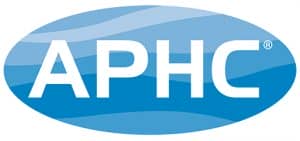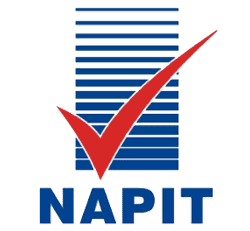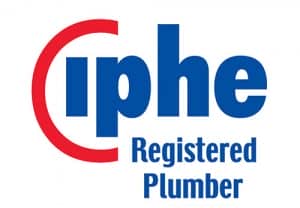 Frequently Asked Plumbing Questions
Will there be a call out charge?
We don't implement a call out charge – we won't start charging customers until we arrive at their property. However, there is a minimum charge of an hour's labour. After this initial hour, we charge in 30-minute increments.
Are you insured for plumbing services?
Yes, we hold £2 million public and employer's liability insurance. To ask us about the coverage of these policies, please call 020 8682 2244 to speak to a member of our team.
Do you offer a guarantee on your plumbing services?
We provide a 12-month parts and labour guarantee on all new installations. The full details of this guarantee will be provided by your plumber once you choose to go ahead with our services.
How long until I receive a written quote?
We typically provide a full written quote within 24 hours of a site visit, though this can vary depending on the complexity of the job in question. Your plumber or heating engineer will keep you informed if additional time is needed.
Can a plumber install a shower?
Yes, plumbers can install showers. All our plumbers are certified to install electric showers too.
How do you get a plumber in an emergency?
Please call 020 8682 2244 to speak directly to an experienced plumber.
Earlsfield's water supply
As with the rest of London's water supply, Thames Water takes care of water services in Earlsfield.
Having worked on Earlsfield homes and commercial premises since 1974, Maintracts have helped to ensure that residents and businesses water supplies have been rarely disrupted.
We have carried out repairs, maintenance, water pressure fixes and water appliance installations for over 40 years.
With our knowledge of London infrastructure and the water supply issues that can frequently affect properties in the Earlsfield area, we can draw on the expertise when coming up with solutions to water issues affecting your home.
Our Maintracts team possess unmatched plumbing and water expertise, so we are the easy choice when it comes to any plumbing issues for your Earlsfield home.
Contact


Maintracts Services
Ltd
With hundreds of satisfied customers and engineers available across Earlsfield, we are here for you. Please contact us at 020 868 22244.