Professional boiler repair and installation services
in Richmond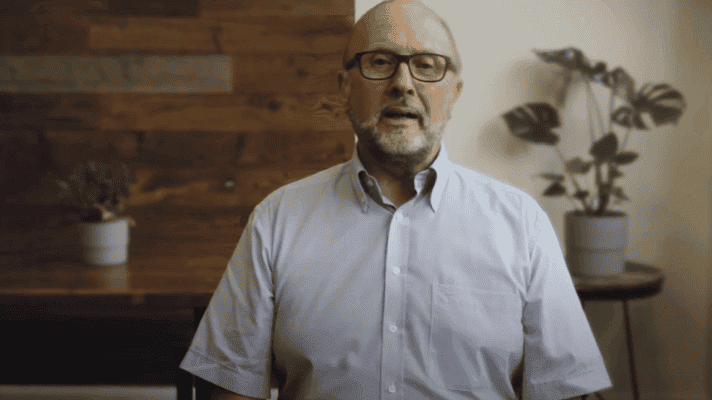 For all your boiler repair and installation needs in Richmond, call the professionals at Maintracts Services on 020 868 22244.
When it comes to issues with your boiler or any part of your household's heating system, time is of the essence. Whether there are leaking pipes, low pressure problems, temperature concerns, or many other common heating issues, our specialists are ready to help any time, any day. They'll get your heating up and running as soon as possible.
Some feedback from some of our Richmond customers
4.9 FROM 600+ REVIEWS ON GOOGLE & TRUSTPILOT
Fully qualified Richmond boiler technicians
We place a high premium on safety in every job we do. We only work with engineers that are well-trained and Gas Safe registered.
Here is a list of the common areas that our services cover:
If you're searching for pre-purchase central heating surveys, we can provide written reports and valuations for all upgrading work.
Gas and electric boiler serving – including back boilers, condensing boilers, combination boilers, floor standing boilers
Radiators
Time clocks
Storage heaters
Underfloor heating
Room thermostats
Electric water heaters
Thermostatic radiator valves
Magnaclean in-line magnetic scale reducers
Comprehensive fault finding and diagnostic service
Our team is made up of specialists when it comes to all boiler repair and installation work. We work with precision and efficiency, causing minimal disruptions to your daily operations.
Need emergency support? Contact our Richmond team
Talk directly to an experienced professional when you call 020 868 22244. Our expert team will provide a rapid response that minimises disruption, avoids delays, and ensures complete peace of mind.
Or, if you prefer, send us a message and we'll get back to you within 1 hour.
Richmond plumbing experts with knowledge of various boiler makes and models
Aside from having the proper training and the most effective tools, our estimators and engineers are also used to working with a wide range of makes and models. Here are a few examples. Contact


Maintracts Services
Ltd
Whether it's the middle of the night or Christmas day, our emergency services are available round the clock. We can send technicians to deal with issues in your boiler or heating systems any time you call. This also applies to our other specialties including gas, plumbing, drainage, and electrical systems. Give us a call today at 020 868 22244. We offer an obligation-free quotation as well.
Boiler installations
in Richmond
At Maintracts Services, we're a team of experienced heating engineers providing an efficient and professional service in Richmond. We'll provide rapid response to any issue within our coverage area so you never have to worry about your boiler breaking down at the worst possible time again! We've been operating and installing boilers in the area since 1974 – that's decades of experience working on boilers from all sizes, types and ages which means you can rest easy knowing no matter how complicated or old your boiler, is it will be diagnosed quickly by one of our qualified technicians who are passionate about delivering excellent customer care guaranteed every step along the way.
Our Gas Safe registered engineers are there for you, from initial call out through to the completion of any installation work. We provide a hassle-free service every time and give peace of mind that your boiler is in expert hands at each stage. To find more information about our services please contact us today!
Gas safe registered boiler installation company
in Richmond
At Maintracts Services, our team are highly experienced in different types of boiler installations, manufacturers, and sizes throughout Richmond and the surrounding area, which means they'll complete their work swiftly without compromising quality. With a gas safe registered team and competitive pricing, Maintracts Services is the clear go-to for boiler installations.
With Maintracts Services, you can get peace of mind that comes with a gas safe registered team without the hassle of lengthy inspections! All it takes is one call for us to come round and assess your needs – then we'll take care of everything else from there. Whether it's simple installation or something more complex – we'll make sure that all jobs are completed quickly and professionally at competitive prices.
Recommended boiler installation company in
Richmond
Maintracts Services is the leading boiler installation company in Richmond. We've been helping our customers with all of their needs for decades and have a reputation that speaks for itself when it comes to providing expert, high-quality service every time. The best way to see how we work as an organization is by reading through some customer testimonials or checking out reviews from previous jobs on our website. One thing you can be sure about us at Maintracts Services: if there's something wrong with your boiler, no matter what manufacturer built it or where its age falls between new and ancient, we're confident that regardless of any problem whatsoever we can find the best and most cost-effective solution to fit your needs.
We can help you with anything from a boiler installation or installation to an emergency heating system. Our team of professional heating technicians and gas safe registered plumbers are on call 24/7, so don't hesitate to call!
All makes and model of boilers installed
With decades of boiler installation experience, our team at Maintracts Services is qualified to fix your heating system. We are Gas Safe registered plumbers and gas engineers who can recommend the best type of boilers for you with personal attention and care. Our goal is not only meeting customer needs but exceeding them as well so that we may provide a better service than any other company in Richmond has ever offered before!
We know that you depend on your boiler to heat and cool your home or business, so we're committed to providing the best customer service when an emergency call comes in. We evaluate any issue promptly with accurate diagnoses for quick resolutions – there's no need for a guessing game! If our team can't fix it right away, don't worry-we'll provide expert advice on what should be done next until everything is back up and running again. Trust us if you want affordable gas boiler installations at all hours of day or night – just give a call!
Why choose Maintracts for your boiler installations
We have been in the boiler installation industry throughout Richmond since 1974 and with decades of experience, we know how to carry out boiler installations. At Maintracts Services, we are a team of Gas Safe registered plumbers and heating engineers, so you can trust us when it comes to gas pipework and appliances within your property as well as to recommend what type of boiler would be best for you. You can trust us to complete our work efficiently without any inconvenience or fuss.
When your boiler overheats, the last thing you want to do is search for an emergency plumber. Contact our 24/7 Gas Safe registered engineers on call to fix your boiler with ease! Our expert team will be able to handle any issue from initial phone call all the way through completion with peace-of-mind so you can have comfort knowing we only offer high quality and hassle free service every single time.
Get your quote
for boiler installation
No call centres – call 020 868 22244 to speak directly to an experienced professional about our plumbing services.
Boiler servicing
in Richmond
For the very best knowledge and expertise when it comes to boiler servicing in Richmond, choose our experts at Maintracts. We offer comprehensive services covering everything from installations to repairs we are well qualified to fix your boiler. Having operated in London and the surrounding areas since 1974, our engineers in Richmond have worked at properties on Sheen Road, Church Road and more and have become known for a reliable service.
Quality and professional boiler servicing
in Richmond
Once our gas engineers begin work at your Richmond property, there are certain standards and regulations that they will meet for the safety of the occupants. This is why we are Gas Safe registered, fully qualified to carry out necessary checks to give you peace of mind over the job. We have worked at homes and business premises all over Richmond so are able to carry out services in any type of environment. We pride ourselves on our reputation for excellent customer service, and we maintain this by never involving contracts in the process, so you can call us without worrying about committing long-term with us.
Why choose

Maintracts for your boiler servicing in Richmond?
If you are debating whether to opt for Maintracts to service your system, allow us to make your decision slightly easier for you. Our boiler repair engineers are favoured by Richmond residents for being…
Experienced
Over 30 years of industry experience means we are confident working on all types of boilers and can provide a service as quickly and efficiently as possible, keeping your heating and hot water running all year round.
Responsive
To reduce any delays and ensure the process runs as smoothly as possible, there are no automated responses or answer machines when dealing with us. You will be able to speak to one of our experts as soon as possible to book a boilers engineer for your home.
Organised
Our Maintracts software takes the stress out of the booking process for you, by identifying the earliest available appointment and assigning your system to an engineer with the necessary experience to carry out the most extensive service possible.
Professional
Our Maintracts team pride themselves on their professionalism, which is why you can expect us to conduct ourselves in a polite and presentable way throughout the job.
Consistency
Consistency is key for each of our services, so we will keep you informed through a specific point of contact, who will offer regular updates on any issues we come across. You can also raise any questions with us that you have on the process.
Talk to one of
our boiler engineers
If you are looking to book a service, installation or emergency boiler repair in Richmond with our Maintracts experts, call today on 020 868 22244 or email info@maintracts.co.uk. Alternatively, fill in our contact form and you can expect to receive a response within 60 minutes!
We value the feedback of our Richmond customers, which is why we encourage you to leave a review upon completion of works. Take a look at our most recent reviews here…
Expert boiler service for Richmond properties
We have built our reputation as boiler servicing experts in Richmond by providing the best training for each member of our team. This has allowed them to become familiar with the latest central heating systems and carry out the highest standard of boiler repair services.
The experience within our team means we have worked on all types of systems, from modern combi to older system boilers so we are comfortable carrying out a service regardless of what type you have in your home. We are also able to service boilers from all major manufacturers, so you can be sure you are getting a comprehensive service.
How your Richmond property could benefit from a professional boiler service
It is recommended by boiler specialists and manufacturers that you have an annual service carried out to keep your central heating running as smoothly as possible. The benefits you will from this include:
Improved efficiency
Over time, your boiler will gradually reduce in efficiency and more energy will be wasted leading to an increase in bills. An engineer will carry out various tweaks to prevent this from taking place.
Reduced breakdown risk
We understand you will want to avoid a broken boiler at all costs, which is why a service every 12 months is important. A boiler repairs engineer will be able to rectify any potential problems before they get worse and prevent complete boiler breakdowns.
Eliminate harmful risks
If your home has a gas boiler installed, there are some safety risks that come with this. Our Gas Safe engineers can carry out carbon monoxide checks and assess any other hazards that may be putting you at risk.
Keep your guarantee
Depending on the type of boiler you have and how recently it was installed, it may still be within guarantee. To keep this valid, it is recommended that you book an annual service as many manufacturers include this in the terms.
Contact


Maintracts Services
Ltd
If you are looking for an expert team that services boilers, installs your new system and carries out repairs in Richmond, contact Maintracts today. Call us now on 020 868 22244 or email info@maintracts.co.uk to find out more about how we can help.