Call 020 868 22244 to speak directly to an experienced professional. Delivering customer excellence since 1974.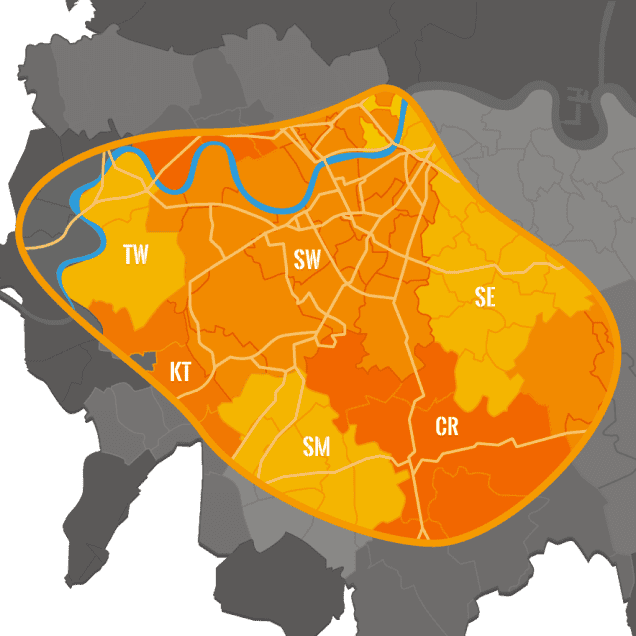 Heat interface units

in London
As experienced heating engineers, we embrace modern heating solutions such as heat interface units and promote them to customers within our London coverage area. A heat interface unit is the ideal solution for property owners who are looking to heat multiple dwellings efficiently, providing access to the convenience and effectiveness that district heating provides. Our engineers have the skills, knowledge, and resources to help with heat interface unit installation, maintenance, and repairs, ensuring that these heating systems benefit from the same professional support as traditional gas boilers. Whether you're a landlord interested in exploring this option within your properties, or a tenant requiring effective and reliable repairs, our engineers can provide a helping hand.
What are the advantages of heat interface units?
Heat interface units can be used to efficiently and effectively heat multiple dwellings, meeting occupants' heating and hot water needs via a central energy source. Some of the key benefits of heat interface units over traditional gas boilers include:
Improved safety
Heat interface units don't require an individual gas supply for each property, eliminating the need to worry about dangerous gas-related issues such as carbon monoxide leaks. This also provides the additional benefit of no longer needing to worry about a gas safety certificate for your heating system.
Simpler to maintain
Without the need for an individual gas supply, heat interface units are much simpler to install and maintain than traditional boilers. There are fewer ongoing maintenance requirements, saving time and money, while the accessibility of their design makes efficient repair work easier to carry out.
Compatibility with alternative energy sources
Heat interface units can be powered by a range of energy sources, offering flexibility for property owners looking to transition away from traditional gas boilers. If you're interested in embracing greener heating options such as air source heat pumps, a heat interface unit could help make this happen.
Increased convenience
A heat interface unit is highly compact and won't take up much space within a property. Their ability to consistently and reliably provide heating and hot water on demand is also popular with occupants, making them an attractive option for landlords.
No call centres – call 020 868 22244 to speak directly to a member of our professional heating team about heat interface units in London.
Or, if you prefer, send us a message and we'll get back to you within 1 hour.
Professional heating services
in London
We've been in the plumbing and heating industry since 1974 and have developed the skills, knowledge, and expertise to help with a wide range of heating requirements. No matter the nature of your issue or enquiry, our specialist heating services will provide the professional support you and your property require.
Contact


Maintracts Services
Ltd
Call 020 868 22244 to find out how our experienced team can help. We complete all residential and commercial plumbing, heating, electrical, and drainage jobs efficiently, professionally, and to the highest possible standard.