Boiler Specialists

in Bromley
For everything related to boilers in Bromley, including installations, repairs or servicing, our expert team at Maintracts have got you covered. Our trusted gas engineers are fully trained and possess in-depth knowledge of central heating systems. We have worked in Bromley and the surrounding areas for over 40 years, so residents know to expect a reliable service when we are working within their homes.
Having already built a strong reputation in Bromley and the surrounding areas for our reliable heating services, you can be sure we will maintain these high standards when working at your property. From Sevenoaks Road in Orpington to Plaistow Lane near Bromley High Street, we have a long list of happy customers, and you could be next to benefit from our expertise.
We invest in ensuring our engineers have all the correct training, and we are fully Gas Safe registered, meaning we can safely carry out checks to your heating system, gas pipework, and appliances to ensure the occupants of your property are not at risk. Whether you require boiler replacements, repairs or servicing, our comprehensive heating knowledge ensures we will have you covered. Plus, as we've worked with models from all major manufacturers, there is no boiler beyond our level of expertise!
No call centres – call 020 868 22244 to speak directly to one of our experienced heating engineers about boiler repairs in London.
Or, if you prefer, send us a message and we'll get back to you within 1 hour.
Expert boiler repair
in Bromley
At Maintracts Services, we have been trusted for boiler repairs in Bromley for over 40 years, with our large team of boiler engineers possessing expertise on all major manufacturers and types of heating systems. We are capable of fixing any boiler you may have safely and efficiently, so that you can have heating and hot water restored to your home as quickly as possible. Since 1974, we have helped our customers with all their boiler repair needs, being there when they have suffered a boiler breakdown to get to work as soon as possible and rectify the problem. This is why many have made us their first point of call as soon as they notice something is not quite right with their boiler.
Our boiler repair services follow a simple process to ensure everything runs smoothly and minimise disruption within your Bromley home. Once you contact us regarding repairs, you will be able to request a quote for the work that needs doing. We will then assign you a boiler engineer with the necessary expertise for your system, so that they can quickly diagnose the problem. They will have all the tools and expertise needed to carry out a fix that is not only straightforward but also long-lasting, giving you peace of mind that the issue won't happen again.
With our years of experience and Gas Safe accreditation, there is a reason we are known for our comprehensive boiler repair services in Bromley. The preparation we carry out in advance of every job means we are well prepared for any possibility. Your boiler engineer will have parts stored in their van in case they encounter a common problem, which means they will not need to make multiple trips and the fix can be carried out on the spot. Whether you are in West Wickham or Beckenham you can expect the same speedy service.
We always want to provide excellent value to our customers, which is why we take a few steps to ensure you never pay over the odds for our Bromley boiler repair services. You will not have to pay a call out charge for us to come to your property and take a look at your boiler, and there is no ongoing contract when working with us. We are confident you'll be happy with our standard of work.
Fault finding
Breakdowns
Replacement parts
Thermostatic valves
Smart controls
Radiators
Magnetic filters and corrosion inhibitors
Immersion heaters
Emergency Boiler Repair
in Bromley
If you suffer a boiler breakdown out of the blue, there is no need to panic as Maintracts will be on hand when you need us most. We understand the urgency of your enquiry and how important heating and hot water will be to your Bromley home, especially in the winter months. This is why we make our team available 24 hours a day, 7 days a week for you to talk to. No matter the time of day, you can speak to a Gas Safe registered engineer who will advise you on a potential temporary fix or how to manage the situation until we arrive. Having operated in Bromley and the wider London area for over 40 years, we understand how to minimise delays and will reach you as quickly as possible. With no call-out charges on top of our services, you will not have to worry about hidden or additional fees. Our prices are always competitive and reasonable for the high-quality boiler repair services we provide.
No call centres – call 020 868 22244 to speak directly to one of our experienced heating engineers about boiler repairs in London.
Or, if you prefer, send us a message and we'll get back to you within 1 hour.
Boiler Installation in Bromley
If you are looking for fully trained engineers to carry out boiler installation within your home in Bromley, then you'll find that the Maintracts team are well equipped to meet all your needs. Whether you have an older, aging heating system that is not operating efficiently and needs replacing, or your boiler is faulty beyond repair and you need a new one installed, we can easily remove your old setup and fit a new one safely and efficiently. Being registered installers for both Worcester Bosch and Vaillant, and having extensive experience with all other major manufacturers means there is no system we cannot install effectively.
We have carried out boiler replacements across Bromley for several years, and there are a number of benefits you could receive that you may not have considered. A new system can heat your home more quickly and effectively, whilst also using significantly less energy than an older boiler. You can also utilise the latest technology to control your heating system in order to heat your home only when you need it. This makes it a lot more cost-effective in the long term. It also means you are less likely to suffer from breakdowns and won't have to call us for repairs and maintenance. Another thing to consider is the fact that, if you have recently extended your home, you may find your old system is no longer meeting your needs. In this situation, a boiler replacement may be necessary to cater to the size of your Bromley property.
With the expertise we possess at Maintracts, we can help you with the process of choosing a new boiler. Depending on the size of your home and the number of occupants, there will be different heating systems suitable for you. We can talk you through the benefits of a combi, system, or regular boiler for your home to help you make the most informed decision. Once you have decided on a new boiler, our trained engineers take care of the entire fitting process for you so that your new system is up and running as soon as possible. For boiler installations in Bromley, you can trust our expert Maintracts heating engineers. We repair boilers from all major manufacturers
Boiler Servicing in Bromley
Our Maintracts engineers also offer comprehensive boiler servicing in Bromley. Using our 40 years of experience and manufacturer knowledge, we can carry out a service that will have your system running smoothly. Most manufacturers recommend that you get booked in every 12 months to check the overall health of your boiler, and we agree that an annual basis is a good rule to follow, but why is boiler servicing worthwhile? There are numerous benefits that may not have crossed your mind.
Having your boiler maintained will make it run more efficiently, requiring less energy and heating your Bromley home with ease. A service can have a positive impact on your energy bills and make your whole system more cost-effective, making your life easier in the process.
Suffering a boiler breakdown can cause a lot of stress to you and your family, leaving you without heating and hot water when you need them most. An annual check-up will allow an engineer to ensure your system is operating smoothly, providing an idea opportunity to identify any issues before they become serious and prevent inconvenience.
Safety is a big thing to consider when considering booking a service. If you have a gas boiler in your home, this can present a big safety risk if it is not checked on a regular basis. Carbon monoxide leaks could have severe consequences for the occupants of your Bromley property. Our Gas Safe registered engineers are fully trained to carry out all necessary checks, ensuring there are no safety hazards and giving you peace of mind.
If your boiler came with a manufacturer's guarantee and is still within this period, you may want to check its terms and conditions. Many guarantees require that you have an annual service carried out to remain valid. You may find that it is worth your while to get this booked in and avoid any significant costs should you encounter any issues down the line.
With our experience servicing all types of boilers from all major manufacturers, we have the knowledge to carry out an in-depth service that ensures your system is running as smoothly as possible and you won't suffer from a boiler breakdown when you least expect it.
No call centres – call 020 868 22244 to speak directly to one of our experienced heating engineers about boiler repairs in London.
Or, if you prefer, send us a message and we'll get back to you within 1 hour.
Manufacturer approved Boiler Specialist
Our team of expert boiler engineers take great pride in the knowledge they have developed over the years, becoming familiar with boilers from all major manufacturers. Whether you have a Viessmann, Glow Worm, or Ideal boiler, we have the expertise to carry out servicing, replacements, or repairs in Bromley. As well as this, we are also approved installers for both Worcester Bosch and Vaillant systems, meaning you can benefit from an extended warranty should you choose one of their models as your next boiler. We are committed to helping you choose a boiler which suits your requirements and is perfect for your home, so you can trust us as your boiler specialists.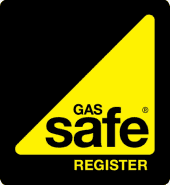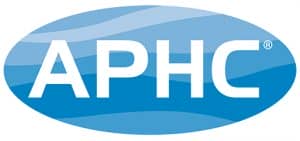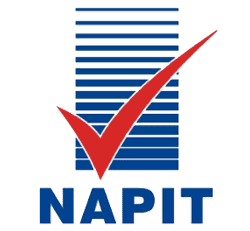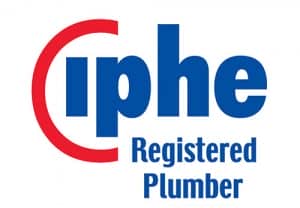 Our team of fully qualified heating engineers hold all the necessary accreditations and have been recognised by respected organisations. We are Gas Safe registered (no. 112729) as well as being recognised by the APHC and the CIPHE. Our team have spent significant time receiving the necessary training to be recognised by these bodies, so you can be sure we will work safely within your Bromley home.
For more information on our boiler services in Bromley, or to get booked in with us, get in touch as soon as possible.
Call us today on 020 8131 1866, email us at info@maintracts.co.uk or fill out our contact form and we will get back to you within just 60 minutes!
Recommended Boiler Services in Bromley
There is a reason that both residents and businesses across Bromley have trusted us for all their boiler needs. We pride ourselves on getting the very best feedback for our work and encourage our customers to leave a review so that we can improve our service for next time. We have been recommended by many of our customers for the speed with which we deal with their enquiry. Once you have given us a call on 020 8131 1866, you can speak to one of our heating engineers straight away so that we can advise you on the best course of action and get you booked in as soon as possible. To find out more about the level of service we provide to our customers, take a look at some of our latest reviews.
Frequently Asked Boiler Questions
Can a plumber install a boiler?
Only qualified and Gas Safe registered heating engineers can undertake work installing gas boilers. A plumber can work on other parts of the heating system such as radiators, pipework etc.
What paperwork should I get with a new boiler?
You will receive a Building Regulations Compliance Certificate to confirm that the installation has been carried out by a competent person and the local authority have been notified. You will also receive the documents provided by the boiler manufacturer, including manufacturer's warranty information, and the Benchmark Checklist which shows the installation has been commissioned correctly.
Is Maintracts Gas Safe registered?
Yes, all the Maintracts heating engineers are Gas Safe registered.
Do you service gas boilers?
Yes, we do service gas boilers. Our experienced team of boiler engineers are all Gas Safe registered. Please call 020 8682 2244 to speak directly to an experienced plumber.
Do you service combi boilers?
Yes, we service combi boilers. Please call 020 8682 2244 to speak directly to an experienced plumber.
No call centres – call 020 868 22244 to speak directly to one of our experienced heating engineers about boiler repairs in London.
Or, if you prefer, send us a message and we'll get back to you within 1 hour.
Why choose Maintracts

as your boiler experts in Bromley?
Experienced
Having operated since 1974, our knowledge and expertise of all types of boilers is unrivalled in Bromley. With knowledge of all major manufacturers, we are the right team for the job.
Responsive
We never keep you waiting when it comes to your heating. An expert will be ready to answer your call whenever you need them. We even reply to online enquiries within 60 minutes!
Organised
Our management software allows us to book you in with a qualified engineer as soon as they are available, and we ensure they have in-depth knowledge of your specific boiler.
Professional
We hold all our team members to the highest standards of professionalism. We complete every job with a close attention to detail whilst causing minimal disruption to your Bromley home.
Consistent
We establish one point of contact with you who will keep you updated on progress. Whether it's a service, installation, or repair, you will be kept in the loop on all the work we are doing.
Contact


Maintracts Services
Ltd
Call 020 868 22244 to speak directly to a boiler expert about installation, repairs, or servicing in Bromley. We'll be happy to help, no matter your requirements or the type of boiler within your property.