Plumbers in New Malden
When you suffer a plumbing problem in your home, you will want a team of experienced plumbers in New Malden that you can trust to get to the bottom of the problem and return your water supply back to normal. You can reach us 24 hours a day, 7 days a week in the event that you have a leak or pressure problem that requires immediate attention. Having offered our plumbing services to residents in New Malden for over 40 years, we have built a reputation for reliability and quality of service. We have visited properties on Acacia Grove and Coombe Road near New Malden station, as well as homes and businesses all over the area to fix any water related issues that residents may be having. Whether its blocked pipes or shower installations, we come well prepared to deal with all sorts of problems. We are familiar with the water supply of New Malden, which is managed by Thames Water, so there are some common problems that we have encountered which you may be experiencing. Give us a call on 020 868 22244 to speak to one of our experienced plumbers.
Local plumbers
in New Malden
We're the plumbing company that's available 24/7 in New Malden. We can help with anything from boiler installation to fixing a leak or more! You won't have to worry about us not being there when your hot water goes out at one o'clock in the morning again because our dedicated team will come right away and fix it for you, all thanks to just one call we know how important this is. If needed, emergency services are also offered so don't hesitate; give us a call today!
We're always here to help! Our team is available 24/7 and are experts in all areas of plumbing. We'll be on the job when you need us- installing new boilers, fixing leaks or other issues that might arise with your pipes. We offer around-the-clock availability 365 days a year so that there will never be an interruption between hot water and heat at home no matter what time it is during the day. We do everything possible from installation jobs to emergency services like leak repairs while keeping our customers' budgets in mind too!
Maintracts Services has been providing quality workmanship since 1974 which means we've seen it all and can handle anything thrown at us! So whether it's an emergency or routine maintenance, give us a call today!
Internal and external taps
Toilets and bidets
Showers, baths, and wet rooms
Sinks
Radiators
Washing machines and dishwashers
Blockages
Burst pipes
Leaks
Overflows
Pumps
Radiators
Water pressure
Valves and stopcocks
Immersion heaters and water tanks
Replacement pipework
Thermostats
Recommended plumbers in
New Malden
Our plumbing team at Maintracts Services has been providing quality service for decades, and they are always there to help. Whether it's a late-night emergency or you're looking for routine maintenance on your property, we'll be happy to take care of the work that needs done promptly and efficiently so that you can get back to living life without worry about plumping issues!
Our expert team of plumbing and heating engineers will help you put the warmth back in your house. We offer a range of services to ensure that all aspects are running smoothly, including gas safe registered plumbers who work with local expertise so as not to compromise on quality or experience.
We have the experience and expertise to help you with any of your heating needs. Whether it is a boiler repair or installation, we are here for you!
Repairs and general maintenance
Emergency plumbing
Water pressure
Installations
Shower repairs
Shower pump repairs and installations
Gas safe registered plumbers in
New Malden
Maintracts Services in New Malden has been providing plumbing services since 1974, and we know how to handle any situation with care. We also offer quality installation for all bathroom fixtures from sinks and toilets to showers and baths! Our team of gas safe registered engineers will ensure everything is installed safely so you can focus on the important things like enjoying your new furniture or bathtub soak after a long day at work.
Here at Maintracts Services, we have a team of professional technicians ready to help you with any problem that might come up around your home. With flexible hours and emergency service, we've got the experience necessary for quick solutions without needing too much disruption in your day-to-day life.
We are proud of our expert heating engineers that can provide high-quality installations and repairs for your gas safe registered heater, with both services being available 24/7, so contact us now if you need assistance.
Why choose Maintracts for your plumbing needs
At Maintracts Services, we specialise in taking care of your plumbing needs. We know how to make sure your problem is solved and taken care of quickly and efficiently without disrupting your life or surrounding environments!
Our operators are ready to help with all your plumbing needs over the phone. They'll take care of any problem that arises and assign it to the right team member when necessary, so you can rest easy knowing everything is taken care of. We've invested decades into getting hands-on experience solving these problems so if any arise be confident about putting them on us because no matter how long it takes, we'll never give up until your problem is solved.
Additionally, we are committed to ensuring our customers get all their questions answered and receive quality assistance from real people who care about them. We offer round the clock support so no matter what time of day or night it may be, someone will always be able to help.
Get your quote
for plumbing
No call centres – call 020 868 22244 to speak directly to an experienced professional about our plumbing services.
Emergency plumbers

in New Malden
New Malden is a peaceful suburb in southwest London located in the Royal Borough of Kingston upon Thames. Blessed with many historical buildings, a convenient town centre and excellent transport links it's easy to see why so many London residents choose to reside here. Dubbed London's 'little Korea' because of its large Korean population, you can expect to find a unique sense of culture in the area along with many friendly locals.
Maintracts Services provides quality plumbing services across New Malden 24/7. At reasonable prices, you'll never need to worry about finding a plumbing service at short notice again. We can help with all types of plumbing jobs from emergencies to ongoing maintenance work if you're a landlord for example. Our plumbing charges are always reasonable and you only pay for the quality service that you receive. With over 40 years of experience, we're one of the top plumbing companies in London!
Nobody wants to be stuck in a plumbing emergency situation. From the stress the emergency causes to the inconvenience, these are just a couple of examples of why it's so important to know of a quality emergency plumber in New Malden. Maintracts Services is dedicated to helping customers 24 hours a day with all sorts of plumbing emergencies. In fact, no plumbing emergency job is ever too big or complicated for us to tackle. Our team of expert plumbers knows what they're doing and will arrive promptly to deal with your emergency plumbing job.
From broken dishwashers to radiators not functioning properly, all sorts of plumbing emergencies can crop up at any time. Whether you need our services day or night, we'd be more than happy to help you! Our customer service team can provide you with an ETA and quote right away over the phone, all you have to do is contact us today.
Quality emergency plumbing services
in New Malden
Emergency plumbing situations need to be dealt with rapidly, however, this shouldn't compromise quality ever. That's why Maintracts Services is committed to providing quality above all else. From start to finish, we put quality at the forefront of our priorities. No plumbing job we ever attend to is below standard quality and you only need to look at our customer reviews to see much of a good job we do. Our wide-ranging expertise allows us to deal with every type of emergency we are called to and we'll always ensure you're 100% satisfied before taking payment.
We work with tenants, house owners, landlords, businesses, and anyone else who requires emergency plumbing. No matter the scale of the job or the time of the day, we'll be there to put our skills into practice and complete the job to the highest standard.
Talk to one of our
New Malden plumbers
Do you need to talk to an emergency plumber in the New Malden area? Contact our customer service team on 020 868 22244 to book your emergency plumbing job and receive a quote!
24/7 Call out plumbing repairs and maintenance in
New Malden
Besides plumbing repairs, we also offer maintenance for appliances including washing machines and dishwashers. If you are a landlord in the area, you're likely looking for a plumbing company you can rely on. You can count on Maintracts Services to provide quality plumbing maintenance with decades of experience. We provide long-term savings through our plumbing maintenance.
All of London, including New Malden, is covered by our services, including 24-hour emergency response. We work hard to identify problems quickly, make repairs using a thorough process, and keep disruptions to a minimum. As one of the finest emergency plumbers in Malden, our team is happy to assist you and assures a quality job from start to finish. Look no further than our testimonials to get the reassurance you need.
What makes Maintracts the right choice for emergency plumbing services in
New Malden?
In London, Maintracts is a well-established business with over 40 years' experience in plumbing. We work hard to deal with emergency plumbing problems promptly because we understand the disruption they can cause. Regardless of the size or nature of your plumbing emergency, our plumbers are available at any time to assist you. We don't just provide plumbing services, we also provide maintenance and repairs.
There is no better team of motivated emergency plumbers in London than Maintracts Services! We can provide you with help for heating problems, boiler breakdowns, and electrical services too!
Quality plumbing services
in New Malden
With so many plumbing services available in London, finding quality work can be difficult. However, you can rely on Maintracts, day or night, to complete the job to the highest standard. We've had many satisfied customers who can testify to our ability to respond anytime, to be professional in every job that we complete, and to deliver consistent quality at every job.
Since we believe in doing things right the first time, we complete every job to the highest standard possible. We're a leading emergency plumber in London dedicated to offering our customers expert plumbing services.In case that's not enough to convince you that we are the emergency plumbers to call, feel free to call our Malden office to learn about our plumbing and electrical services.
New Malden Plumbing Services
Airlocks
Ball valves
Bidets
Blocked Toilets, Sinks, Pipes & Drains
Burst Pipes
Floods
Gutters & Downpipes
Hot Cylinder Installations
Hot Water Problems
Immersion Heaters
Leaks
Overflows
Pipework Replacement
Plumbing Installations
Radiator & Valves
Repairs
Saniflo Installs
Showers & Pressure Adjustments
Stopcocks
Tap Repairs & Installation
Thermostat Problems
Toilet Repair & Installs
Unvented & Vented Cylinders
Water Heater Repairs & Install
Water Tank Installs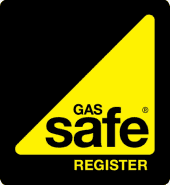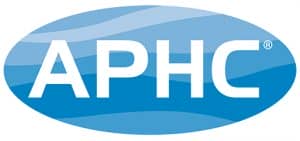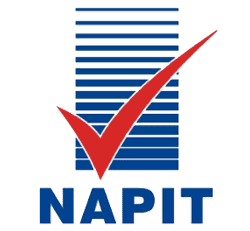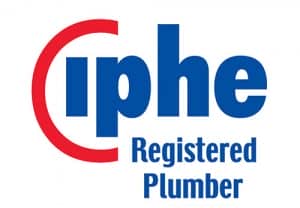 Frequently Asked Plumbing Questions
Will there be a call out charge?
We don't implement a call out charge – we won't start charging customers until we arrive at their property. However, there is a minimum charge of an hour's labour. After this initial hour, we charge in 30-minute increments.
Are you insured for plumbing services?
Yes, we hold £2 million public and employer's liability insurance. To ask us about the coverage of these policies, please call 020 8682 2244 to speak to a member of our team.
Do you offer a guarantee on your plumbing services?
We provide a 12-month parts and labour guarantee on all new installations. The full details of this guarantee will be provided by your plumber once you choose to go ahead with our services.
How long until I receive a written quote?
We typically provide a full written quote within 24 hours of a site visit, though this can vary depending on the complexity of the job in question. Your plumber or heating engineer will keep you informed if additional time is needed.
Can a plumber install a shower?
Yes, plumbers can install showers. All our plumbers are certified to install electric showers too.
How do you get a plumber in an emergency?
Please call 020 8682 2244 to speak directly to an experienced plumber.
New Malden's water supply
As with the rest of London's water supply, Thames Water takes care of water services in New Malden.
Having worked on New Malden homes and commercial premises since 1974, Maintracts have helped to ensure that residents and businesses water supplies have been rarely disrupted.
We have carried out repairs, maintenance, water pressure fixes and water appliance installations for over 40 years.
With our knowledge of London infrastructure and the water supply issues that can frequently affect properties in the New Malden area, we can draw on the expertise when coming up with solutions to water issues affecting your home.
Our Maintracts team possess unmatched plumbing and water expertise, so we are the easy choice when it comes to any plumbing issues for your New Malden home.
Contact


Maintracts Services
Ltd
Contact our friendly team on 020 868 22244 if you need a reliable emergency plumbing service in New Malden today!