Experienced plumbers, established since 1974
If you require experienced plumbers in Clapham to carry out installations or repairs in your home, we have a skilled team perfect for any water-related job. We have been relied upon by Clapham residents when they have suffered a loss of water pressure or burst pipes, so you can trust us from simple to the most complex problems. From Edgeley Road just off Clapham High Street to Lavender Hill, we have visited homes all over the area and have been highly recommended for the quality and speed with which our expert plumbers work. We are familiar with Clapham's water supply which is managed by Thames Water and have worked in Clapham for over 40 years, so are comfortable dealing with any pressure issues or appliance installations for you. If you require our plumbing services for your property in Clapham, get in contact with us by calling 020 868 22244.
Local plumbers
servicing Clapham, SW4
Need a plumber in Clapham? No problem! Our team of gas safe registered plumbing professionals are experienced and ready to help with any job you need. We'll install your boiler for an affordable price, fix leaks quickly, offer maintenance checks on drain pipes or installation work – whatever your needs may be when it comes to plumbing services in Clapham we've got them covered. Contact us today on 020 868 22244.
Safeguard your plumbing and be sure to call us whenever you need help! We'll have someone come out ASAP for any kind of emergency, no matter the time or day. We're here for you around the clock. Our knowledgeable staff can even answer the simplest plumbing questions or book you in for a quotation.
Internal and external taps
Toilets and bidets
Showers, baths, and wet rooms
Sinks
Radiators
Washing machines and dishwashers
Blockages
Burst pipes
Leaks
Overflows
Pumps
Radiators
Water pressure
Valves and stopcocks
Immersion heaters and water tanks
Replacement pipework
Thermostats
Recommended plumbers
With the experience and know-how to service all sorts of plumbing needs, our team will be on your doorstep fast! With many years experience in London's residential areas as well as commercial properties, you can rest assured that we'll solve any plumbing issue.
Our team has seen it all; from fixing blocked pipes to installing new boilers – there is nothing we can not handle. You won't have to wait long for us either: Unclogging drains or repairing toilets are just some of things we can take care off right away when requested.
When it comes to heating, we don't mess around! Our expert team will work hard and respond quickly. And for your peace of mind, we will always explain everything in detail before proceeding with the job so you know exactly what is going on.
We're serious about safety and customer satisfaction – our experts are available 24 hours a day just give us call.
Repairs and general maintenance
Emergency plumbing
Water pressure
Installations
Shower repairs
Shower pump repairs and installations
Why choose Maintracts for your plumbing needs
Working with a team of experts, we are committed to ensuring that your plumbing needs will be handled by the right person for the task at hand. For over 40 years, our company has been helping people get their plumbing jobs done without any unnecessary stress on top of it all! We take care of everything from residential projects and commercial properties alike – giving you confidence knowing that no matter what comes up next week or next year, there is always someone who can step in when needed.
When you need a new boiler or leaky pipes fixed under the sink, call us. With over 40 years experience in all plumbing aspects we also offer handy maintenance guidelines to keep your plumbing ticking along smoothly. We'll be there for you every step of the way – from finding out what happened to that old boiler through to checking those pesky leaks while also implementing essential heating installation procedures.
When it comes time for brand new boiler in your home, our team is here with vast expertise in all areas of plumbers work, including guidance on how best maintain systems without problems occurring again.
Get your quote
for plumbing
No call centres – call 020 868 22244 to speak directly to an experienced professional about our plumbing services.
Emergency plumbers

available 24 hours, 7 days a week
We treat all workers with the same degree of care and reverence, regardless of size. If your problem is major, such as a burst pipe, or minor, such as a toilet that won't flush, we are here to help you get your repair done quickly. Furthermore, each of our expertly qualified plumbers in Clapham is well versed in all safety regulations and procedures, so you can be confident that your high-quality repair was done safely. At Maintracts, we specialise in all aspects of plumbing, heating, and drainage repair. Our staff is available 24 hours a day, seven days a week, to ensure that we can assist you anytime you need us. We strive to keep our response times as short as possible while still keeping our services as affordable as possible with our always-accurate pricing quotes.
Quality emergency plumbing services
At Maintracts, we take pride in providing outstanding customer service. All of the plumbing, heating, and drainage services we provide are backed by our 100% satisfaction guarantee, so you can be sure that you have selected the most dependable company to complete your ideal job or service. The satisfaction of our Clapham customers is our highest priority at Maintracts. Look no further than Maintracts for the best local emergency plumbers Clapham residents can rely on. We are proud to have distinguished ourselves in serving the local community. We have a wide variety of emergency plumbing services. When you need help quickly, take the stress out of the situation by contacting the best local emergency plumbers Clapham residents can find.
Talk to one of our
Clapham plumbers
If you want to get in touch with Maintracts, please call us at 020 868 22244.
What makes Maintracts the right choice for emergency plumbing services
?
We have the best equipment, which is one reason we are regarded as the best local emergency plumbers Clapham residents can rely on. As an organisation, we understand the significance of using high-quality equipment while working in your home. Get in touch if you're looking for the best local emergency plumbers Clapham has to offer. Our team has access to the latest equipment and has been well educated in its use. Call the best local emergency plumbers Clapham has to give when you want to feel secure about emergency plumbing services. When you have a plumbing problem, you need immediate and dependable assistance. You need the best local emergency plumbers Clapham residents can find. Choose Maintracts to hire the finest local emergency plumbers Clapham has to give.
Plumbing services we offer…
Airlocks
Ball valves
Bidets
Blocked Toilets, Sinks, Pipes & Drains
Burst Pipes
Floods
Gutters & Downpipes
Hot Cylinder Installations
Hot Water Problems
Immersion Heaters
Leaks
Overflows
Pipework Replacement
Plumbing Installations
Radiator & Valves
Repairs
Saniflo Installs
Showers & Pressure Adjustments
Stopcocks
Tap Repairs & Installation
Thermostat Problems
Toilet Repair & Installs
Unvented & Vented Cylinders
Water Heater Repairs & Install
Water Tank Installs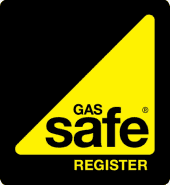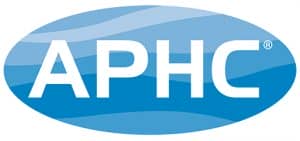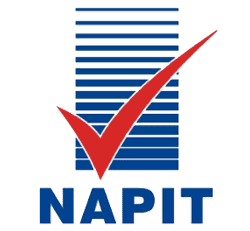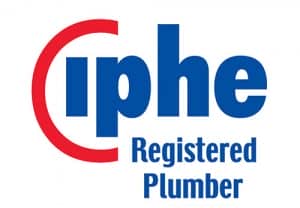 Frequently Asked Plumbing Questions
Will there be a call out charge?
We don't implement a call out charge – we won't start charging customers until we arrive at their property. However, there is a minimum charge of an hour's labour. After this initial hour, we charge in 30-minute increments.
Are you insured for plumbing services?
Yes, we hold £2 million public and employer's liability insurance. To ask us about the coverage of these policies, please call 020 8682 2244 to speak to a member of our team.
Do you offer a guarantee on your plumbing services?
We provide a 12-month parts and labour guarantee on all new installations. The full details of this guarantee will be provided by your plumber once you choose to go ahead with our services.
How long until I receive a written quote?
We typically provide a full written quote within 24 hours of a site visit, though this can vary depending on the complexity of the job in question. Your plumber or heating engineer will keep you informed if additional time is needed.
Can a plumber install a shower?
Yes, plumbers can install showers. All our plumbers are certified to install electric showers too.
How do you get a plumber in an emergency?
Please call 020 8682 2244 to speak directly to an experienced plumber.
Clapham's water supply
As with the rest of London's water supply, Thames Water takes care of water services in Clapham.
Having worked on Clapham homes and commercial premises since 1974, Maintracts have helped to ensure that residents and businesses water supplies have been rarely disrupted.
We have carried out repairs, maintenance, water pressure fixes and water appliance installations for over 40 years.
With our knowledge of London infrastructure and the water supply issues that can frequently affect properties in the Clapham area, we can draw on the expertise when coming up with solutions to water issues affecting your home.
Our Maintracts team possess unmatched plumbing and water expertise, so we are the easy choice when it comes to any plumbing issues for your Clapham home.
Contact


Maintracts Services
Ltd
Maintracts is the place to go if you need dependable plumbing experts. We provide professional drainage and plumbing services to homes and businesses in Clapham and the surrounding areas. Call us today to address your needs on 020 868 22244.