Plumbers in Kensington
For any water related issues in your home, whether its pressure issues or appliance installation, rely on our expert plumbers in Kensington. Each member of our team is extensively trained when it comes to plumbing and water supply, and they come well equipped to carry out a comprehensive repair in your home. We have operated in the Kensington area for over 40 years, with both residents and businesses relying on us 24/7 for a helping hand. From Marloes Road to Gloucester Road, we have restored the water supplies and repaired the plumbing systems of multiple residents and are here when you need us. If your Kensington property is having water supply problems, our knowledge of the area will allow us to get to the bottom of the problem. Call us now on 020 868 22244 if you require our assistance.
Local plumbers
in Kensington
For our Kensington clients, our plumbers are available 24 hours per day. If you need some assistance with a burst pipe or boiler problem at any time of the day and night, we'll send one of our qualified team members as soon as possible! With top-quality service all around from installed boilers to leaky plumbing fixtures – if it needs fixing in your home just give us a call and we'll take care of everything promptly.
Maintracts Services offers a variety of services local to the area for all your plumbing needs. From installing new boilers to fixing leaks, we do it all and in the time frame that suits you best! If you're looking for reliable service from professionals who know what they are doing – give us a call today
Maintracts Services is proud to provide quality workmanship since 1974 which means our team has seen it all and can handle anything thrown at them! Whether it's an emergency or routine maintenance, don't hesitate to contact us today.
Internal and external taps
Toilets and bidets
Showers, baths, and wet rooms
Sinks
Radiators
Washing machines and dishwashers
Blockages
Burst pipes
Leaks
Overflows
Pumps
Radiators
Water pressure
Valves and stopcocks
Immersion heaters and water tanks
Replacement pipework
Thermostats
Recommended plumbers in
Kensington
Maintracts Services has been providing quality plumbing services to clients in and around the Kensington area for decades, so if you want a company that will not let down when it's needed most call us. We are available at any time of day; even those late-night emergencies we'll be there to restore your home back into working order.
We understand that plumbing problems can be a headache to deal with. That's why we employ local, highly skilled and experienced plumbers who are all gas safe registered, ensuring your safety is never compromised when you work with us. Additionally, our expert heating engineers can help put the warmth back in your house by repairing your heating system or installing new one if necessary. Don't hesitate to get in contact for more information about how they might be able to offer their services on installation of any other type of home appliance such as an oven so ensure maximum convenience at minimal cost.
Repairs and general maintenance
Emergency plumbing
Water pressure
Installations
Shower repairs
Shower pump repairs and installations
Gas safe registered plumbers in
Kensington
Maintracts Services has been providing safe plumbing services in Kensington since 1974. We know how to handle any situation with care and expertise because we have the experience, which is why you should call us for installation or repair work! Our team of gas safe registered engineers will ensure that everything is installed safely and correctly so your family can enjoy peace of mind when it comes to your water supply and heating.
At Maintracts Services, we understand that every customer has different needs when it comes to their home maintenance or repair work which is why our team provides flexible service hours 7 days a week as well as 24/7 emergency repairs if needed. With our experienced staff at your disposal you can rest assured knowing that whatever problem may arise will get fixed quickly without causing too much disruption around your home.
We take pride in being able to provide high quality gas safe registered heating system installations and repairs to all our clients, with our expert heating engineers being available around the clock to assist you wherever possible.
Why choose Maintracts for your plumbing needs
At Maintracts Services, we've been in the plumbing industry since 1974. We know how to make sure your issue is resolved quickly with minimal disruption to your daily life, and we won't keep you waiting!
Our experienced phone operators can be there whenever you need. With our job management system that ensures everything runs smoothly and assigns each job to a team member who best suits the requirements, we're not just another company out there trying to fix an issue without knowing what they were doing or taking care of their own business as well. We've invested decades into getting hands-on experience fixing these problems so if any arise be confident about putting them on us because we'll never give up until it's fixed right
Additionally, our customer-focused approach means you'll always have a point of contact, and they'll be able to help in all aspects. Customer satisfaction is our number one priority – we believe that your happiness with the service is everything.
Get your quote
for plumbing
No call centres – call 020 868 22244 to speak directly to an experienced professional about our plumbing services.
Emergency plumbers

in Kensington
Although we cannot overstate the significance of resolving your plumbing problems as soon as possible, we understand that you want to know that the plumber performing your job can be trusted. That's what we're here for. With fast response times and round-the-clock availability, you can rely on us to get the job done. We have you covered whether your work is big or small, serious or minor. Allow us to assist you if you have a home or company in Kensington or the surrounding areas and need an emergency plumber. We blend traditional values with cutting-edge technology to provide you with simple and straightforward pricing, as well as a complete guarantee on all of our work. We are eliminating your worries and frustrations about calling a plumber, doing the job correctly, and being left with the bill by providing you with free, no-obligation quotes.
Quality emergency plumbing services
in Kensington
Plumbing problems do not add to the tension. Maintracts are capable of doing any job at any time. For all of your residential and industrial plumbing needs, we have professional plumbing services at reasonable prices. Contact us right away for prompt service to help you mitigate the damage to your home or land. Kensington and the nearby areas of London are serviced. From dripping faucets to burst pipes, Maintracts will gladly repair your problem at an agreed-upon time and price. Domestic plumbing services are available on the same day. Emergency plumbing services are available within an hour (Depending on the area). Often guaranteeing a clean and assured solution to your dilemma. Maintracts expert plumbing team is entirely prepared to address any plumbing issues you might have. Our Kensington plumbers are professionally trained and operate to exacting standards. We seek to keep the damage caused by burst or leaking pipes to an absolute minimum by providing quick response, emergency plumbing service 24 hours a day, 365 days a year in Kensington and parts of London. Every one of our plumbers' vans is fully packed with supplies, equipment, and materials to help ensure a first-time repair as much as possible.
Talk to one of our
Kensington plumbers
Our helpful team of experienced call handlers is standing by to take your call. Call us today on 020 868 22244.
24/7 Call out plumbing repairs and maintenance in
Kensington
Do you have a plumbing or heating problem in Kensington or the surrounding areas? You've come to the right spot and don't need to go any further. We only hire the most professional Boiler Repair & Plumbing Engineers at Maintracts. Wholly remote and working with a very well-organized admin team, our engineers are now fully app-based and ready to help with any Plumbing or Heating issues. Whether it's an emergency boiler repair in Kensington or a routine maintenance operation, we've got you covered. All of our Plumbers and Gas Engineers are fully trained and carry gas safe register identification cards, so when you call Maintracts, you can be confident that you are dealing with a professional and qualified Gas Engineer. Our dedicated engineers are available 24 hours a day, seven days a week, so save that amount. You never know when a plumbing or boiler problem will occur!
What makes Maintracts the right choice for emergency plumbing services in
Kensington?
Maintracts can assist you when the unexpected and out-of-the-blue Plumbing Emergency occurs. And it's usually at a time when you don't need anything like that on your plate. You may have left the property to go shopping and returned to find a flooded kitchen, causing damage to furnishings and fixtures. When this happens, you can contact us at Maintracts. Our engineers are available 24 hours a day, seven days a week, to respond to emergency plumbing and boiler repairs. When you call Maintracts, you are given those assurances. We can only send an emergency boiler repair engineer or plumber with several years of experience in the trade. We are fully insured, have excellent online reviews, and our remote app-based engineers are ready to assist with well-equipped and stocked vans, resulting in a quick fix and lower call-out costs. We will only ever recommend permanent solutions to your plumbing problems. Contact us now, and one of our helpful administrative staff will get you back on track, no matter what the issue is.
Quality plumbing services
in Kensington
When you own a home, it may feel like there is always something that needs to be fixed. Also, minor plumbing problems, such as a clogged toilet or a leaking faucet, can be stressful for homeowners and landlords. This is because seemingly minor issues like those mentioned above can rapidly grow more extensive, uglier, and much more costly if not addressed quickly and professionally. This is why it is essential that you have a successful working relationship with a reliable, professional plumber who has your best interests in mind. But, sadly, not all plumbers are created equal. Showing up late (or not at all! ), charging more than the quotation, sloppy repairs, and using too much jargon is just a few of the complaints we hear about previous plumbers from our clients. And, with so many plumbing problems, you do not have the time to waste on untrustworthy tradespeople and shoddy repairs. When plumbing problems are not resolved in a timely and competent manner, they can quickly become recurrent issues that necessitate regular plumber visits and dips into your pocket. This is where we step in. We take the time to clarify the problem and its roots to resolve it once and for all.
Kensington Plumbing Services
Airlocks
Ball valves
Bidets
Blocked Toilets, Sinks, Pipes & Drains
Burst Pipes
Floods
Gutters & Downpipes
Hot Cylinder Installations
Hot Water Problems
Immersion Heaters
Leaks
Overflows
Pipework Replacement
Plumbing Installations
Radiator & Valves
Repairs
Saniflo Installs
Showers & Pressure Adjustments
Stopcocks
Tap Repairs & Installation
Thermostat Problems
Toilet Repair & Installs
Unvented & Vented Cylinders
Water Heater Repairs & Install
Water Tank Installs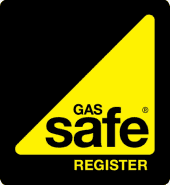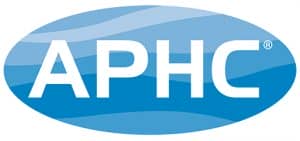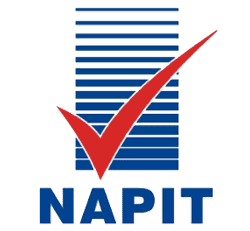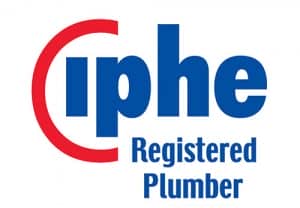 Frequently Asked Plumbing Questions
Will there be a call out charge?
We don't implement a call out charge – we won't start charging customers until we arrive at their property. However, there is a minimum charge of an hour's labour. After this initial hour, we charge in 30-minute increments.
Are you insured for plumbing services?
Yes, we hold £2 million public and employer's liability insurance. To ask us about the coverage of these policies, please call 020 8682 2244 to speak to a member of our team.
Do you offer a guarantee on your plumbing services?
We provide a 12-month parts and labour guarantee on all new installations. The full details of this guarantee will be provided by your plumber once you choose to go ahead with our services.
How long until I receive a written quote?
We typically provide a full written quote within 24 hours of a site visit, though this can vary depending on the complexity of the job in question. Your plumber or heating engineer will keep you informed if additional time is needed.
Can a plumber install a shower?
Yes, plumbers can install showers. All our plumbers are certified to install electric showers too.
How do you get a plumber in an emergency?
Please call 020 8682 2244 to speak directly to an experienced plumber.
Kensington's water supply
As with the rest of London's water supply, Thames Water takes care of water services in Kensington.
Having worked on Kensington homes and commercial premises since 1974, Maintracts have helped to ensure that residents and businesses water supplies have been rarely disrupted.
We have carried out repairs, maintenance, water pressure fixes and water appliance installations for over 40 years.
With our knowledge of London infrastructure and the water supply issues that can frequently affect properties in the Kensington area, we can draw on the expertise when coming up with solutions to water issues affecting your home.
Our Maintracts team possess unmatched plumbing and water expertise, so we are the easy choice when it comes to any plumbing issues for your Kensington home.
Contact


Maintracts Services
Ltd