Emergency electrical
services
Call 020 868 22244 to speak directly to an experienced professional. Delivering customer excellence since 1974.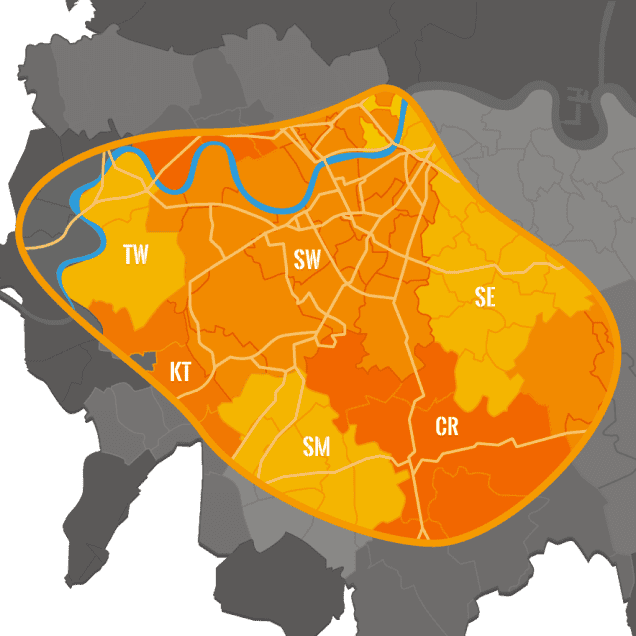 Emergency electrical services

in London
We provide an efficient and professional response to major electrical issues and emergencies within our London coverage area. Our NAPIT-approved electricians are highly experienced, completing repairs efficiently and in line with the latest safety standards. All our work is carried out professionally and in a manner that minimises disruption, preventing further inconvenience and providing peace of mind that your electrical emergency has been resolved effectively. Our electricians handle every stage of the process so that your issue remains in expert hands at all times. With no call out charge or need to worry about an ongoing contract, we ensure that our emergency electrical services are available to London customers at a competitive price.
Having an electrical emergency?

Our London repairs service can help
Our team of NAPIT-approved electricians handles emergencies quickly and with minimal disruption, providing a highly effective service for customers in London. We have the knowledge and skills to carry out a wide range of repairs to the highest possible standard. Our electrical expertise covers many different areas, including:
Electric boiler installation and repairs
Lighting installations
Electrical installations
Electrical Installation Condition Reports (EICRs)
Rewiring
Sockets installation and repair
Light switch installation and repair
Extractor fan repair
Earth bonding
Equipotential bonding
Fuse board installation and replacement
Call 020 868 22244 and speak to one of our NAPIT-approved electricians immediately. Our emergency electrical services are available throughout our London coverage area.
Or, if you prefer, send us a message and we'll get back to you within 1 hour.
What makes Maintracts the right choice for emergency electrical services in London?
Immediate response
Our team is available 24/7 to provide a rapid response to major electrical issues and emergencies. Call to speak directly to a NAPIT-approved electrician and receive immediate advice on the issue you're experiencing. With decades of industry experience, we know how to avoid delays.
In-depth knowledge
We've been in the industry since 1974 and will be able to quickly identify and address electrical emergencies. Our expert electricians use their knowledge and understanding to provide the best possible repair solution, completing all their work safely, professionally, and to a high standard.
Excellent preparation
Our emergency service takes the hassle out of addressing urgent electrical issues. Our electricians provide an efficient and effective response, making sure that the situation is resolved as smoothly as possible. And, with an extensive network of local suppliers, we avoid delays when sourcing replacement parts.
Fantastic value
We provide high-quality electrical services at a competitive price, without the need to worry about a call out charge or the need for an ongoing contract. Take full advantage of our team's expertise and resolve your electrical emergency effectively.
Contact


Maintracts Services
Ltd
Call 020 868 22244 to find out how our experienced team can help. We complete all residential and commercial plumbing, heating, electrical, and drainage jobs efficiently, professionally, and to the highest possible standard.