Call 020 868 22244 to speak directly to an experienced professional. Delivering customer excellence since 1974.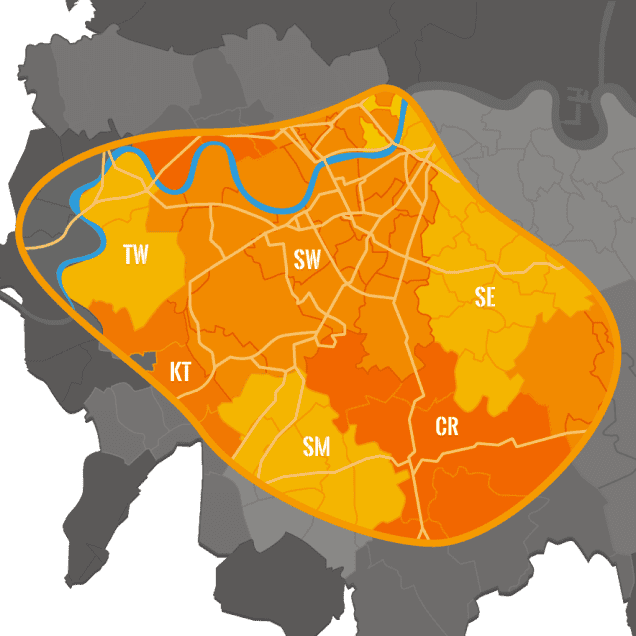 Landlord services

in London
Our team can provide the professional support that landlords require, drawing on their wide-ranging expertise to help with any issues and enquiries from tenants. We work closely with landlords in our London coverage area, taking the time to fully understand their requirements so that we can provide highly effective maintenance services that keep any disruption to a minimum. We can handle jobs of all types and sizes, making it convenient and straightforward to work with us. From professional installations through to high-quality repairs, we have the skills and knowledge needed to take the hassle out of being a landlord and keep tenants satisfied.
How can our expert team help landlords in London?
Plumbing
Our approved plumbers can handle all your plumbing installation and maintenance needs. We even provide a 24/7 emergency repair service that takes the stress out of resolving your tenants' issues and keeps any disruption to a minimum.
Boilers
We employ a team of Gas Safe registered engineers who can take care of all your boiler servicing, installation, or repair needs. From providing a 24/7 response to emergencies such as gas leaks, through to carrying out gas safety certificate inspections, we ensure that landlords receive all the support they require.
Heating
Our specialist heating services cover a range of alternative heating options such as underfloor heating and heat interface units that may be of interest to landlords. As experienced heating engineers we can also keep your central heating system in top condition by powerflushing radiators and pipework.
Electrical
Our NAPIT-approved electricians can help with electrical jobs of all sizes, from minor repairs through to major rewires. Our work is completed in line with the latest safety standards to ensure that it is fully compliant. All installations will be accompanied by a detailed Electrical Installation Condition Report (EICR).
Drainage
Our plumbers can take care of any common drainage issues, providing an efficient response to any leaks or blockages. Our drainage expertise covers jetting, descaling, lining, and CCTV surveys, making sure that your pipework remains in excellent working condition.
No call centres – call 020 868 22244 to speak directly to a member of our team about the specialist landlord services we offer in London.
Or, if you prefer, send us a message and we'll get back to you within 1 hour.
What makes Maintracts the right choice for landlord services in London?
Rapid response time
We provide a quick, hassle-free response to any issues or enquiries, minimising any disruption to your tenants and giving you peace of mind that everything is in expert hands. Speak directly to an experienced member of our team who will recommend the best course of action to take.
In-depth knowledge
Established in 1974, we have extensive experience working with landlords in London. Our team understands how to avoid common issues, quickly identifying and addressing the cause of any problems. Our approach is highly effective, saving you time, money, and hassle.
Careful preparation
We make dealing with tenants' issues simple and straightforward. Our team has all the equipment they need to resolve issues successfully, including a stockpile of some common plumbing and heating parts that they maintain within their vehicles. We do everything we can to avoid the inconvenience that delays cause.
Excellent value
We provide high-quality landlord services at a competitive price, ensuring that you can take full advantage of our expertise. We can provide the professional maintenance and installation support that you require, without a call out charge or ongoing contract.
Contact


Maintracts Services
Ltd
Call 020 868 22244 to find out how our experienced team can help. We complete all residential and commercial plumbing, heating, electrical, and drainage jobs efficiently, professionally, and to the highest possible standard.