Emergency plumber
in London
Call 020 868 22244 to speak directly to an experienced professional. Delivering customer excellence since 1974.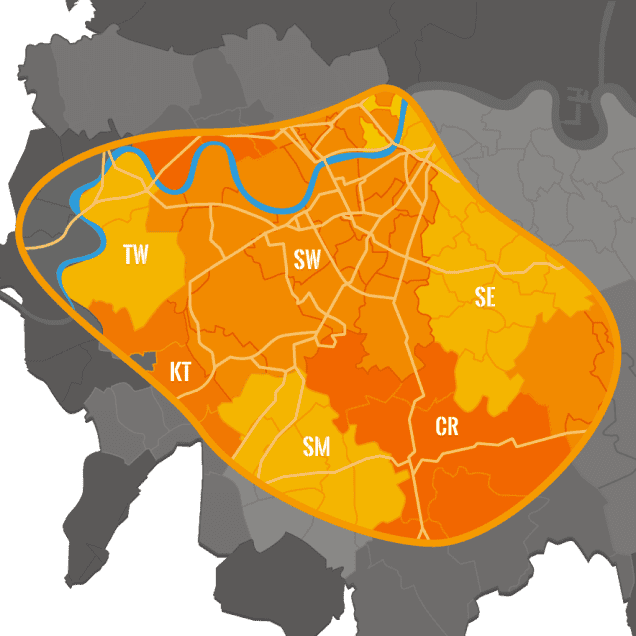 24 Hour emergency plumber

in London
When a water issue in your home requires urgent attention, contact Maintracts for emergency plumbing services in London. Our knowledgeable team cover a wide area and have been trusted by residents throughout the capital, from Southwark to Shepherds Bush. With over 40 years of experience and a highly trained team of plumbers at our disposal, call us next time you need an urgent fix in your property. Whether it's a blockage or burst pipes, you can get in contact with us 24 hours a day, 365 days a year to fix the problem by calling 020 868 22244.
Our team of approved plumbers provide an efficient and professional response to urgent plumbing issues and emergencies within our London coverage area. We're highly experienced, having been in the plumbing industry since 1974, and will be able to quickly find and fix the cause of your issue, saving you time and money whilst avoiding unnecessary disruption. We have dealt with all kinds of plumbing problems at both homes and businesses from Kings Road in Chelsea to Blackwall Lane in Greenwich.  Every aspect of our emergency plumbing service is handled by our experienced plumbers, ensuring that your issue receives attention from the moment you pick up the phone. No matter the size or nature of your plumbing emergency, we'll provide a high-quality, hassle-free repair service, without a call out charge or the need to worry about an ongoing contract.
We understand the importance of having a consistent water supply in your property, so when something goes wrong you may start to worry about the best solution. This is where we come in. Our phones are attended to at all times, so that you can reach us with your problem, and we can send a plumber in London to your property as soon as possible. We are committed to going the extra mile to restore your water pressure or fix your shower, so that you can continue your day without having to worry. To book with us for emergency plumbing services, be sure to give us a call today.
Having a plumbing emergency?

Our London repair service can help
The main thing you will want to be sure of when you encounter a plumbing emergency is that it does not cause damage to your property and cost you a significant amount in repairs, which is why our team can arrive at your property as quickly as possible to prevent this being the case. Regardless of if it is a late night or early morning emergency, our phone lines are open 24/7 so that you can speak to an expert as soon as possible and resolve your problem. Give us a call on 020 868 22244 so that we can send one of our highly trained plumbers to your property immediately.
With over 40 years of dealing with all types of plumbing emergencies in London, we come well prepared for any possibility. We equip our plumbers with the tools for a wide range of common plumbing issues, so that they can arrive on site with the equipment needed and carry out a repair with no delays waiting for parts or going back and forth to your property. We want to make the process as hassle-free as possible for every customer in London and restore your water supply back to normal so that little disruption is caused.
It is often the case that an emergency plumber in London will charge over the odds to attend your property at short notice, knowing that you are in a difficult position and taking advantage with a large call out fee. We never exploit our customers and there is no call out charge for our short notice services. Our services are always competitively priced compared to other London plumbers and you can expect an outstanding service from us every time, with no long-term commitment needed.
Our emergency plumbing service provides a rapid, hassle-free response to a wide range of urgent plumbing issues. As highly experienced, accredited plumbers, our team can carry out high-quality plumbing repairs of all kinds, quickly and effectively addressing emergencies related to:
Internal and external taps
Toilets and bidets
Showers, baths, and wet rooms
Sinks
Radiators
Washing machines and dishwashers
Blockages
Burst pipes
Leaks
Overflows
Pumps
Radiators
Water pressure
Valves and stopcocks
Immersion heaters and water tanks
Replacement pipework
Thermostats
Need emergency plumbing repairs in London? What makes Maintracts the right choice?
Immediate response
Major plumbing issues and emergencies can be hugely disruptive and require urgent attention – we provide the quickest possible response, 24/7. Call and speak directly to an approved plumber to receive immediate advice on how to manage the situation until we arrive.
Wide-ranging expertise
We've been in the plumbing and heating industry since 1974 and have a thorough understanding of a wide range of plumbing issues. This allows us to quickly find the cause of your emergency and provide an effective response, keeping any disruption to a minimum.
Excellent preparation
Our emergency plumbing service takes the hassle out of resolving urgent issues. Our plumbers arrive prepared with some common parts to ensure that issues can be addressed quickly. Where specialised repairs are required, we avoid delays by sourcing from our established network of local suppliers.
Fantastic value
We provide a high-quality repair service at a competitive price, with no need to worry about a call out charge or ongoing contract. Our plumbing services are available on a flexible basis so that everyone can benefit from hassle-free professional support.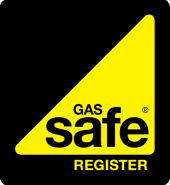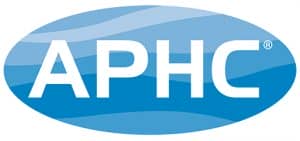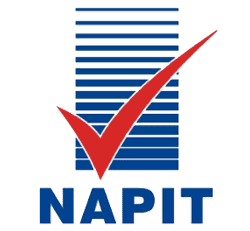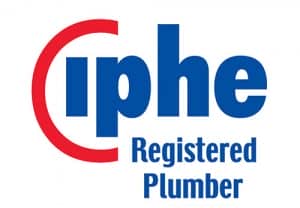 Our plumbing accreditations
We are able to provide expert emergency plumbing services in London due to the training our team have undergone and the experience we possess. Our team of local plumbers are APHC, NAPIT and CIPHE registered, so all of our work is carried out with professional standards in place and all safety regulations are followed.
Recommended emergency plumber in
London
We have carefully built our reputation over the past 40 years and have been proud to offer our services as reliable emergency plumbers in London. You will want to ensure that once you suffer a problem with your plumbing, there is a full trained expert available to fix it as soon as possible. With our 24/7 operational hours, we won't keep you waiting whilst your plumbing is in need of urgent attention. Residents have kept coming back to us due to the consistently high standard of service that we provide. Read some of our latest Google, Trustpilot, and Checkatrade reviews to see what you can expect.
Call 020 868 22244 and speak to one of our team to book emergency plumbing in London immediately. This is available to residents and businesses throughout the London area and beyond.
Or, if you can't talk right now, send us a message and we'll get back to you within 1 hour.
Frequently Asked Plumbing Questions in London
Will there be a call out charge?
We don't implement a call out charge – we won't start charging customers until we arrive at their property. However, there is a minimum charge of an hour's labour. After this initial hour, we charge in 30-minute increments.
Are you insured for plumbing services?
Yes, we hold £2 million public and employer's liability insurance. To ask us about the coverage of these policies, please call 020 8682 2244 to speak to a member of our team.
Do you offer a guarantee on your plumbing services?
We provide a 12-month parts and labour guarantee on all new installations. The full details of this guarantee will be provided by your plumber once you choose to go ahead with our services.
How long until I receive a written quote?
We typically provide a full written quote within 24 hours of a site visit, though this can vary depending on the complexity of the job in question. Your plumber or heating engineer will keep you informed if additional time is needed.
Can a plumber install a shower?
Yes, plumbers can install showers. All our plumbers are certified to install electric showers too.
How do you get a plumber in an emergency?
Please call 020 8682 2244 to speak directly to an experienced plumber.
London's water supply
Thames Water is responsible for managing the vast majority of London's water supply to residents and commercial premises.
Since 1974, our team of emergency plumbers have operated throughout London, using all of our knowledge and expertise to provide the best possible assistance when working at your property.
We are experts in dealing with blocked drains, damaged pipes, water pressure issues and all sorts of other problems throughout London and with over 40 years of experience you can be sure you are in safe hands.
Our team have developed an understanding of London's infrastructure, which can help us when attending your home for a plumbing emergency and identifying a quick fix.
Quality plumbing services
in London
Our team can handle a lot more than just plumbing emergencies – we offer a range of specialist plumbing services to ensure that customers in London always have access to the expertise they require.
Contact


Maintracts Services
Ltd
Call 020 868 22244 to find out how our experienced team can help. We complete all residential and commercial plumbing, heating, electrical, and drainage jobs efficiently, professionally, and to the highest possible standard. You can also request a quote through our website.