As winter sets in, make sure you have done everything possible to protect your home from any plumbing disasters.  To help you get prepared for the harsh, cold months, we have put together a five-part checklist to help ensure you are kept warm, dry and smiling up until spring!
5 WAYS TO PROTECT
YOUR PLUMBING IN
WINTER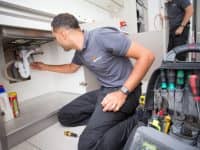 Locate your stop tap.
If a pipe freezes and bursts in your home you need to be able to shut off the water supply quickly. Familiarise yourself with where your stop tap is and how to turn it off. That way you will be prepared and able to limit any damaged caused.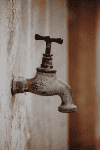 Insulate outside taps and all pipes in unheated areas.
This includes pipes in areas such as your loft, garage and outbuildings.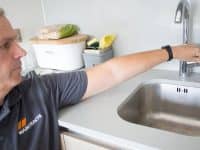 Repair leaks and clear drains.
Prevent waste pipes, supply pipes or valves from freezing – particularly where these are outside, exposed to draughts or colder temperatures.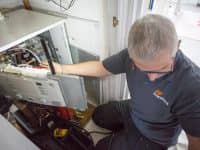 Check if your central heating boiler needs a service.
The last thing you want is your central heating to fail you when you need it the most. A freezing cold house in winter needs to be avoided at all costs.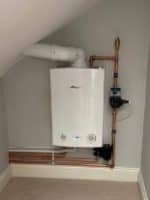 Leave your heating on low if your house will be empty.
If you are going out for the day, avoid turning your heating off completely, leave in on low. If you are going to be away for a while then turn off your water supply and drain the system to avoid any water thet may be left in the pipework freezing and expanding.
If you need help with any of these tasks, don't hesitate to give our experienced, professional team a call. We are on call anytime, day or night. 020 8131 1866.