Regular servicing is the best way to ensure your boiler is working correctly and will help prevent any costly repairs later down the line. Heating engineers often come across minor glitches when conducting a boiler service visit. For example, a boiler may have inadvertently over pressurised and caused the failure of an expansion vessel on a safety valve, the automatic air vent inside the boiler may require cleaning or replacing, or the gas pressures of the exhaust emissions may not be quite as they should. These are all complications that, when caught early, are an easy fix. However, if left, they have the potential to escalate into bigger, more dangerous issues that could cause substantial damage to the property or to those living in it.
What is a
boiler service?
A boiler service should be conducted by a professional Gas Safe engineer who will follow a detailed boiler service checklist. This ensures your system is safe, healthy, and working as efficiently as possible. Like servicing your car, a boiler service aims to prevent costly or dangerous problems from arising in the future and keeps your boiler operating to capacity.
What happens if
I don't service my boiler?
Your boiler will become less efficient, consume more energy, and the risk of catastrophic failure will increase. Plus, it may affect your guarantee. Often, boiler manufacturers require a boiler to be serviced every year as part of their customer guarantee. Therefore, if your boiler is within its guarantee period, but it has not been serviced as per the manufacturer's requirements, you could lose out.
What does a
boiler service entail?
What happens during a boiler service, I hear you ask? On the day of your scheduled appointment, an experienced, Gas Safe registered boiler engineer will arrive at your home and conduct various tests to ensure that your boiler is functioning effectively and efficiently.
A typical boiler service involves:
A general visual inspection all over the boiler. This will include cleaning and adjusting components as necessary, as well as checking the boiler's general condition by observing any signs of damage and looking for any obvious signs of stress or trouble. The engineer should also speak to the owner/tenant to find out whether they have experienced any problems.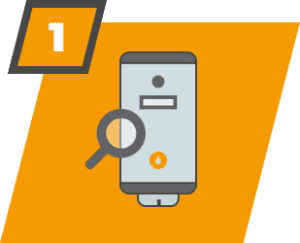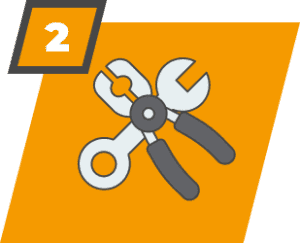 Evaluating the operation of safety devices and boiler controls. Under the boiler cover there are many controls and safety devices that all need to be assessed to ensure they are working correctly.
Checking the flue. The pipe from your boiler to the outside of your house, (in our biz. this is called the flue) plays a vital role in the boiler's operation. The engineer will check the construction, termination, and route of the flue to make sure its terminals are not obstructed in any way. They will also check that the flue has been safely fitted in the first place.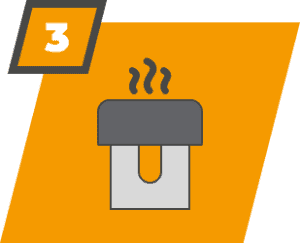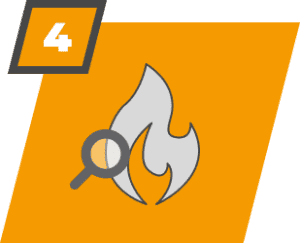 Checking the main boiler components. The engineer will remove the boiler casing and check things like the boiler ignition, main burner, and heat exchanger to ensure all are fully inspected and working efficiently.
Other checks will be conducted on the boiler's components, including the seals, gas and pressure flow, heating controls, hot water efficiency, electrical wiring connections, safety devices, the location of the boiler itself (and any nearby combustible materials), and the provision of good ventilation.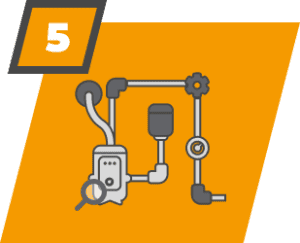 The engineer will record their findings for each test and check that is conducted. As the homeowner, tenant, or landlord, you will be able to keep these findings for future inspections. They will also be helpful if future problems arise. At the end of the service visit, the engineer will ensure the boiler is ready for use, with all controls and settings put back to the customer's preferred settings.
Certain gas boilers may require additional checks on top of the main ones we have outlined above. For example, if your home has a condensing boiler, the engineer will also check the drainage system of the boiler too. Hence why some boiler services take slightly longer than others.
If a problem is identified will the engineer fix the problem during the boiler service appointment?
This will depend on what the issue is. If it is a minor issue, such as an automatic air vent or recharging expansion vessel, then it is likely the engineer will repair the problem there and then (with your permission). However, if the problem is more advanced, it is likely that a return visit would need to be arranged.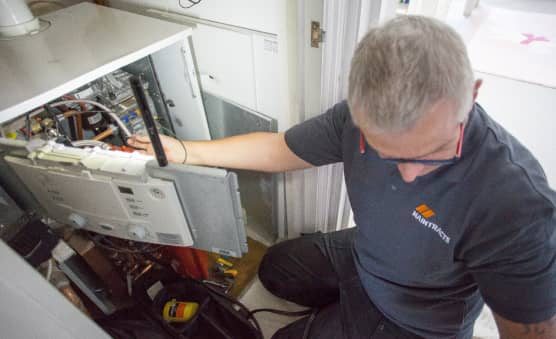 Are radiators checked during a

boiler service?
Yes, your boiler, radiators, and other heating appliances are all checked. A boiler service will include a set of checks on the effectiveness and safe running of your entire central heating system.
Is servicing my boiler a
legal requirement?
No, by law you are not required to have your boiler serviced but it is highly recommended. However, as we have already mentioned, some boiler manufacturers state within their guarantee that the boiler must be serviced annually. Failure to do so means you risk losing the guaranteed benefits.
If you are a landlord, there is also no legal requirement to service the boiler within the property you own. However, as a landlord, you must ensure that any gas appliances (permanent or portable) and gas flues that you own and provide for use by your tenants, have regular gas safety checks. You must, by law, have an annual gas safety inspection to obtain a gas safety certificate. We would recommend having the boiler serviced at the same time as a gas safety check is carried out.
Gas safety checks are needed by:
Landlords
Housing associations
Local authorities
Hotels and B&Bs
Colleges
Boarding schools
Hostels
What is a
gas safety check?
During a gas safety check, the engineer will not only test and inspect the boiler but will also test and inspect the gas pipework in the property for leaks, as well as checking the boiler has been installed properly and the flue is discharging properly. The engineer will also check all the other gas appliances with the property, such as the gas cooker and gas fire, making sure they are all safe to use and are working efficiently. Upon completion of a gas safety check, a document called a gas safety certificate will be issued that will last for 12 months. After which time, you will need to arrange for another check to be carried out (a bit like a vehicle MOT).
Homeowners are not legally required to have a gas safety certificate. We do recommend that you still get all your gas appliances checked and serviced every year by a Gas Safe registered engineer.
How much is a
boiler service?
The standard cost of boiler service is £98 + VAT but will depend on the type of boiler being serviced. If a boiler has not been serviced for many years, we recommend a more intense service (full strip down) which could be more in the region of £300 + VAT.
How long does a
boiler service take?
A boiler service usually takes about an hour, though this will depend on the appliance being checked.
How often should a
boiler be serviced?
We recommend servicing your boiler every 12 months.
Does a boiler service include a
gas safety certificate?
No, a boiler service is different to a gas safety check and therefore, you will NOT obtain a gas safety certificate at the end of the service. However, if you are needing to book a gas safety check, we recommend having your boiler serviced at the same time. A boiler service focuses on checking the boiler and the heating system, whereas a gas safety certificate is issued when all the gas appliances within a property have been authorised as fit for use. Plus, a gas safety certificate is a legal requirement for landlords.
Maintracts top tip:
It is always good to try and get the same engineer to service your boiler year after year. They will become familiar with your appliance and installation in greater depth. At Maintracts Services, we have a very stable workforce, so will always do our best to send the same operative when requested.
If you would like to book in an annual boiler service to ensure greater energy efficiency, optimum boiler health, and peace of mind during the winter months, give the team at Maintracts Services a call today. We can also help you with any boiler repairs, installations, gas safety certificates, gas leak detection (including carbon monoxide leaks), and all other boiler related services that need the attention of a Gas Safe registered engineer.