Taking care of gas appliances properly will help ensure you are taking care of your home and your loved ones as best you can. We constantly try to educate our customers and keep them safe from the potential dangers of badly fitted and poorly serviced gas appliances. Without correct installation and care, these can cause gas leaks, fires, explosions, and carbon monoxide poisoning. Arranging a simple gas safety check with a Gas Safe registered engineer could at the very least save you a massive repair bill further down the line and, at best, save the life of you and your family. 
A gas safety check will ensure that any gas appliances (permanent or portable) and gas flues that you have in your home are fully inspected and deemed safe for use. During a gas safety check, the engineer will not only test and inspect the boiler but will also test and inspect the gas pipework in the property for leaks. They will check the boiler has been installed properly and the flue is discharging properly.The engineer will also check all the other gas appliances with the property, such as the gas cooker and gas fire, making sure they are all safe to use and are working efficiently.
Homeowners are not legally required to have a gas safety check conducted, but we always recommend that you get all your gas appliances checked and serviced every year by a Gas Safe registered engineer – health and safety should always take priority in any home.
However, IF YOU ARE A LANDLORD, YOU ARE REQUIRED BY LAW TO HAVE AN ANNUAL GAS SAFETY CHECK CARRIED OUT TO OBTAIN A GAS SAFETY CERTIFICATE. This will ensure that any gas appliances and gas flues that you own and provide for use by your tenants are working efficiently and safely. Gas safety checks are also a legal requirement for housing associations, local authorities, hotels and B&Bs, colleges, boarding schools, and hostels.
What is a
gas safety certificate?
A gas safety certificate is the document issued by the gas safety engineer conducting the gas safety inspection upon its successful completion. It certifies that all the gas appliances within a property have been checked and have been authorised as fit for use. A gas safety certificate is a legal requirement for landlords. While homeowners are not legally required to have a gas safety certificate, we recommend that an annual check/service of all gas appliances with the home is carried out by a professional.
How long does a
gas safety check take?
The length of a gas safety check will depend on the appliances being checked and how many there are, but it typically takes between 1 and 2 hours to complete a gas safety check within a property.
How much is a
gas safety check in 2022
Most properties have two gas appliances – a boiler and a gas hob or cooker. At Maintracts Services we charge £86 plus VAT for up to two gas appliances and £115 plus VAT for up to three appliances.
The difference between
a gas safety check and a boiler service
Many customers mistake a gas safety check/certificate for a boiler service. They are in fact very different services.  A boiler service is to check that a boiler is functioning effectively and efficiently to ensure optimum energy efficiency, boiler health, and, above all, peace of mind during winter that you will not be left without heat or hot water when you need it the most. You will NOT obtain a gas safety certificate from a boiler service.
A gas safety check will inspect all the gas appliances within a property and, if they all pass the inspection, a legal document will be issued at the end of it to certify the appliances are all safe and fit for purpose.
Keep your household gas safe by

following these few simple checks: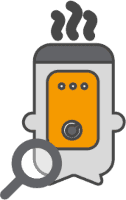 Check your gas appliances every year. Gas appliances should be safety checked once a year and serviced regularly by a Gas Safe registered engineer. Tenants – make sure your landlord arranges this. Set a reminder so you don't forget at staygassafe.co.uk.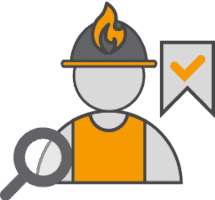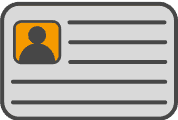 Check your engineer's Gas Safe Register ID card. Make sure they are qualified for the work you need doing. You can find this information on the back of the card.
Check for warning signs your appliances aren't working correctly e.g. lazy yellow or orange flames instead of crisp blue ones, black marks on or around the appliance, and too much condensation in the room.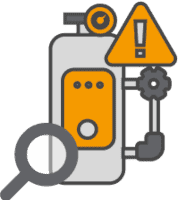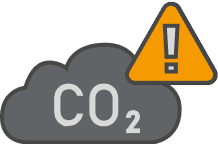 Know the six signs of carbon monoxide poisoning – headaches, dizziness, breathlessness, nausea, collapse, and loss of consciousness. Every year thousands of people across the UK are diagnosed with carbon monoxide poisoning. It is a highly poisonous gas. You can't see it, taste it, or smell it, but it can kill quickly with no warning.
Have an audible carbon monoxide alarm. This will alert you if there is carbon monoxide in your home. If you are a tenant, it is your landlord's legal obligation to make sure you have one installed and serviced. If you don't have one, make sure you contact them ASAP.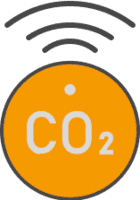 If you would like to arrange a gas safety check or boiler servicing, please do get in touch. We also offer numerous services to landlords to help them get the professional support they require.