Preparing to go on holiday can be a hectic time. Who is going to look after the dog? Who will feed the fish? Who will water the garden and bring in the post? Not to mention the fact that most of us feel the need to clean the house from top to bottom before we finally wheel the suitcases out the front door! One of the most popular questions we are asked as professional plumbers and heating engineers is whether it's a good idea to turn the boiler off completely when going away on holiday.
Here is what Malcolm Osmore, founder and managing director
at Maintracts Services in London had to say: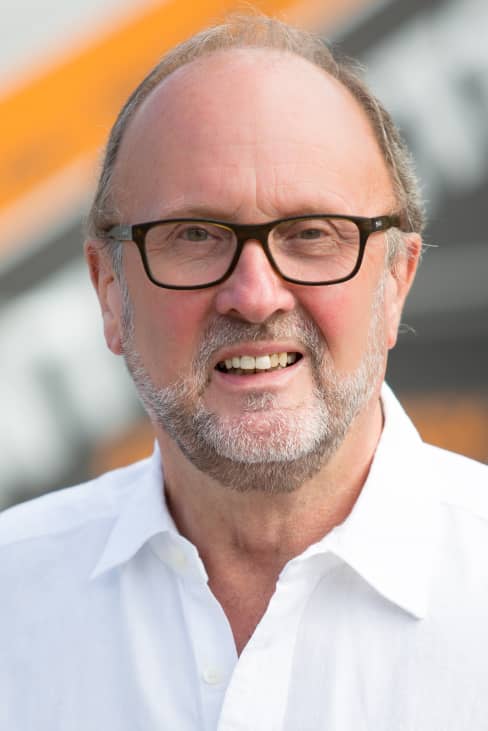 When a customer asks us whether they should turn off their boiler when going away, I always explain that it depends on the time of year and the amount of time they are going away for. I would say that if you are planning to go away for a short period (up to two weeks) during the summer months, then turn your boiler off completely. You will be saving energy and money by doing so. During the summer, the heating is rarely on anyway due to the consistently warmer weather so, if the boiler fails to turn back on when you return from your break, the knock-on consequences to your household (in terms of heat and hot water) are unlikely to cause major disruption while you are getting the issue fixed. There will be no cold spells to freeze the pipes, and the internal elements are unlikely to become stuck.
However, if you are planning to go away in the winter, particularly if you are going away for a prolonged period (a month or more), I would suggest leaving your boiler turned on but setting your thermostat to a low temperature. Inside the boiler there are some moving parts and, if the boiler is not being used for a long period of time, those moving parts could possibly jam. The last thing you want is to come home after a long journey to a cold house with no hot water. I would also suggest closing all the windows and doors to insulate the house as much as possible and minimise air movement around the rooms. Set the room thermostat onto a low temperature, somewhere between 10 and 12 degrees should do the trick. That will ensure the house has some background warmth that will protect the pipes from freezing and causing damage to the plumbing.
Most modern boilers have an anti-freeze setting, which is a great low cost, frost protection option for winter holidaymakers. It means the heating will turn itself on automatically when temperatures drop below a certain level. If you find that you are unable to switch your combi boiler off when you go on holiday, its anti-freeze setting is likely to be the reason! However, while an anti-freeze setting offers protection for your boiler, it may not necessarily protect your whole house. For example, let's say you have a large house and the boiler is in the utility room, but the east wind is blowing down on a room at the other end of the house. While your boiler is protected, all the radiators and all the pipework will not be receiving the same level of protection.
If you do not wish to leave your boiler on all the time when you are away because you want to try and save energy and money, setting a timer is a good compromise. This will mean the boiler runs for an hour or so every day around the coldest time of day (usually around 3 or 4am) to ensure the water in your central heating system is not getting cold enough to freeze and cause damage to the pipes. Another option would be to ask a friend or family member to pop in a few times and turn the boiler on for a bit. This will keep it ticking over nicely and in good working order for when you return home.
Investing in a smart thermostat is another option open to you. This is where you can control your heating on the go from your phone, tablet, or other device. They can save you money in the long term, but the amount will depend on how you use it and the type of home you have. They are not the cheapest of options, so always chat with a professional heating engineer before you purchase to weigh up if its right for you.
Malcolm's
top tip:
My top tip for all holiday makers, whether you are going away for a couple of days or for months at a time, would be to turn your mains water off. A common occurrence when people go away is that small drips can escalate into potential leaks. A dripping ballcock in the toilet system or a leaking cold-water storage tank in the loft should run out the overflow and escape outside the house, but if the overflow is leaking then you could come back from holiday and find you have water dripping through the ceiling.
Similarly, many baths, kitchen sinks, and basins are connected now with flexible hoses (a bit like a washing machine hose). When the hoses deteriorate, they will also leak. If you are away when this happens, you will run the risk of walking into a nasty leak which has flooded the house. If you are in flat, the flood may have affected those living beneath you too.
Turning the water off at the stopcock before you go away will prevent such occurrences. It will not affect the boiler; your boiler will still continue running. It will simply turn your hot and cold water off to prevent potential leaks.'
Don't forget how important an annual boiler service is in preventing all sorts of nasty and costly problems throughout the year. Our experienced team of boiler engineers are all Gas Safe registered and have worked on a wide range of jobs throughout our London coverage area. Whether you need a boiler service, repairs to hot water tanks, you are thinking of getting your boiler switched over to a different model and need help getting your new boiler installed, we can help. 020 8682 2244.